Alliance Leverages integrated EcoSystem® Enabled LED Fixtures for Greater Control, Higher Performance and Guaranteed Compatibility REDWOOD CITY, Calif. - Lunera Lighting, Inc., the lighting solutions leader in the transformation to advanced LED technology, and Lutron Electronics, the industry leader in the integration and innovation of superior lighting controls, today announced an...
Read More »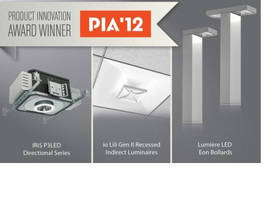 For the second consecutive year, the company receives the most awards in the lighting category. PEACHTREE CITY, Ga.- Cooper Lighting, a leader at the forefront of transforming the lighting industry and setting an unmatched standard for innovation and reliability, is pleased to announce that three of its LED architectural products have been recognized for ingenuity in Architectural Products...
Read More »
Applebee's Company-Owned Restaurants Experience 88% Drop in Net Energy Usage for Lighting Satellite Beach, FL - Lighting Science Group Corporation (OTCBB: LSGC), one of the world's leading LED lighting technology companies, announced a business partnership with Applebee's Neighborhood Grill & Bar®. Lighting Science® collaborated with the world's largest casual dining chain to monitor,...
Read More »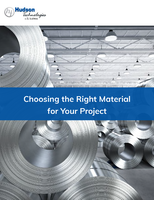 When choosing an appropriate metal material, the range of options is so broad that selecting the correct material for your unique application can be challenging. Different metals have characteristics that can affect weldability, ductility, and formability. Our new eBook outlines the unique properties and applications of popular metals including: Stainless Steel Brass Aluminum Copper Titanium
Read More »
Consuming 135 W, QHC uses LED technology to provide 12,483 lm. Size and weight of 2-piece cast aluminum housing facilitate installation and maintenance, while integrated vertical heat sink structure with flow-through cooling reduces LED junction temperatures for reliability. Integrated intelligent controls, featuring instant re-strike and occupancy sensors, can reduce energy usage, and optics...
Read More »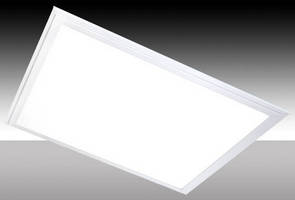 Featuring second generation LEDs, DesignLights™ Consortium (DLC)-certified Edge Lit LED Flat Panels deliver energy efficiency approaching 100 lm/W for office, school, hospital, and medical facility applications. These alternatives to fluorescent fixtures for lay in or T-grid ceilings are available in 3500K and 5000K CCT. WhileÂ- 1 x 4 ft and 2 x 2 ft models use...
Read More »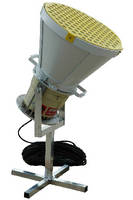 CertifiedÂ- for hazardous locations, Model EPL-24BS-1X4-100 is equipped with 400 W metal halide lamp that produces 36,000 lm in wide beam pattern capable of reaching up to 200 ft in length. Portable explosion proof unit features removable light head measuring 23 7/8 in. in  diameter and aluminum lamp guard that protects against impact and debris. Supplied with 100 ft of SOOW cord,...
Read More »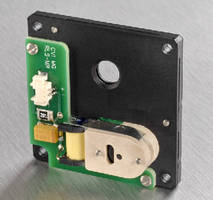 Based on rotor drive actuation technology, SafeClose™ Laser Shutters maintain safe laser conditions by closing automatically when power is interrupted. Units feature fail-safe magnetic blade return mechanism and gold-plated blade design for high laser damage thresholds.Â- Other optional blade coatings are available to meet specific laser line performance requirements. Operating from -40 to...
Read More »
Linear fluorescent fixture retrofit system designed to make retrofitting smarter, easier, faster Melville, N.Y. - The Leviton Zipline(TM) system, an industry-first linear fluorescent lighting fixture retrofit solution that reduces installation time and eliminates wiring errors, has been named a 2012 NECA Showstopper Award recipient. Presented by Electrical Contractor Magazine, the awards...
Read More »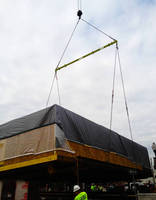 Bridgeview, IL - Lifting Gear Hire Corporation (LGH) assisted in a job that required moving a 25' x 50', 28,000 lb. model railroad from Farmington, PA to Connellsville, PA. LGH supplied a Modular 50 Spreader Beam, at a discounted rate, to help lift and move the model railroad shipping container. The shipping container was moved as one piece by a home moving company to Connellsville. Once the...
Read More »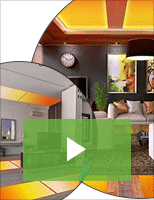 Carbontec's paper-thin radiant heating systems reduce energy consumption costs by warming the building surfaces instead of controlling air temperature. Check out our video to learn more.
Read More »