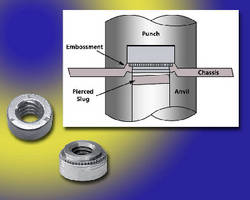 Integrating modified punch and anvil, PEMSERTER® Tooling can install PEM® Type S self-clinching nuts permanently in thin aluminum sheets without need to pre-punch mounting hole in separate operation. Raised ring on anvil allows fastener to pierce its own mounting hole and then assists in final clinching process. PEM Type S nuts with thread sizes ¼-20, 5/16-18, M6, and M8 and with -2...
Read More »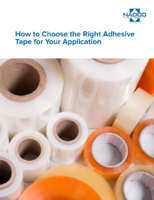 With a considerable number of adhesive materials, applications and methods, there are many options to consider when choosing an adhesive tape. As NADCO® is a leading manufacturer of custom tapes and labels; we took our years of experience to create this handy selection guide on choosing the right adhesive tape for your application.
Read More »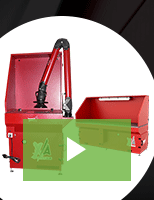 Dust, fume, and mist collectors from Micro Air promote a safer, more productive work environment. Our wide array of products are available to the industrial manufacturing sector for processes such as welding, cutting, grinding, blasting, and more. Check out our video to learn more.
Read More »