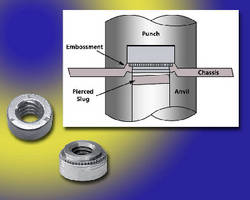 Integrating modified punch and anvil, PEMSERTER® Tooling can install PEM® Type S self-clinching nuts permanently in thin aluminum sheets without need to pre-punch mounting hole in separate operation. Raised ring on anvil allows fastener to pierce its own mounting hole and then assists in final clinching process. PEM Type S nuts with thread sizes ¼-20, 5/16-18, M6, and M8 and with -2...
Read More »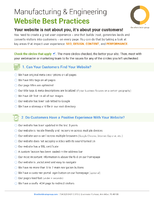 From content to SEO to design, this "Website Best Practices" checklist can help your company craft the perfect website.
Read More »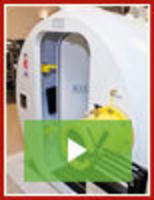 Tekna is a leader in Monoplace and Multiplace Hyperbaric Chambers for Hyperbaric Oxygen Therapy (HBOT), offering products that set the standard for quality and innovation. Our new 7200 series of multiplace chambers is a state-of-the-art system that integrates advanced engineering with a plethora of features and options making it the industry's premier HBOT system. To learn more, see our video.
Read More »