Suitable for directing optics, lasers, antennas, and sensors to precise pointing angles and able to accommodate up to 200 mm dia loads, AMG LP series incorporates low-profile, direct-drive rotary stages. Coupled directly to precision shafts to enable 360° continuous motion, S-series brushless, slotless servomotors feature rare-earth magnets and angular transducers. Typical line gimbal...
Read More »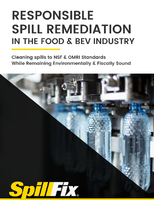 There are two major areas in which food & beverage product handling will take place: processing and distribution. As with all product handling scenarios, spills are an inevitable occurrence within both of these spaces.
Read More »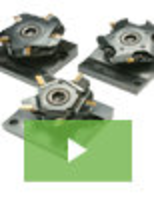 Thanks to the unique SpinSelect™ Multi-Pocket selectable quick change tool holder, it's time to rethink the range, complexity and volume of parts that your lathe can produce. Our Spin-Select™ tool was created to increase productivity and consistency by decreasing downtime associated with lathe cutting tool and insert setups or changeovers. This product is a game-changer for the industry and we're pleased to show you why.
Read More »