Suitable for directing optics, lasers, antennas, and sensors to precise pointing angles and able to accommodate up to 200 mm dia loads, AMG LP series incorporates low-profile, direct-drive rotary stages. Coupled directly to precision shafts to enable 360° continuous motion, S-series brushless, slotless servomotors feature rare-earth magnets and angular transducers. Typical line gimbal...
Read More »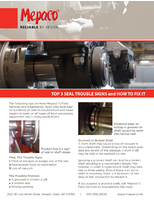 If ignored, broken seals can lead to a loss in production and equipment shut down. For more information on seals and seal repairs, download now.
Read More »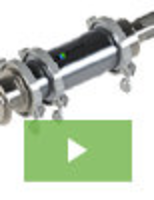 As a leader in industrial sampling equipment at Sentry Equipment, our success is built on a history of innovation and designs that epitomize value and efficiency. The new Hygienic Automatic Sampler is another example of our dedication to developing quality engineered products. To learn how this product can streamline the sampling process for dry, free-flowing materials, see our new video.
Read More »