American Tinning & Galvanizing Co. is proud to introduce a new addition to their menu of metal finishing services. Beginning in March, Two step electrolytic, also known as Bronze Anodizing, will be offered in ATG's Aluminum Anodizing department. "Not only will Bronze Anodizing provide an additional source of revenue for our company, but it will draw new work to 12th Street and require additional...
Read More »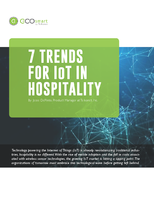 Check out this white paper to see how the IoT can be used in your hotel to reduce energy consumption, increase guest satisfaction, improve maintenance, and more.
Read More »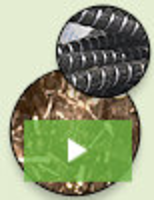 Fiber Reinforced Polymers (FRP), represents a truly groundbreaking advancement in structural reinforcement. Lightweight, strong, and green, they are changing the way the construction industry thinks about rebar. Unlike steel, FRPs don't rust and are far stronger than standard rebar. To learn why Fiber Reinforced Polymers are poised to change the way the world builds, see our video.
Read More »