American Tinning & Galvanizing Co. is proud to introduce a new addition to their menu of metal finishing services. Beginning in March, Two step electrolytic, also known as Bronze Anodizing, will be offered in ATG's Aluminum Anodizing department. Not only will Bronze Anodizing provide an additional source of revenue for our company, but it will draw new work to 12th Street and require additional...
Read More »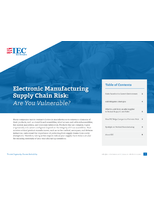 This white paper provides an in-depth overview into electronic manufacturing supply chain risks.
Read More »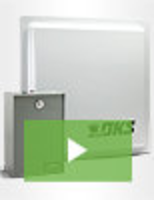 The DoorKing DKS AVI system is at the cutting edge of automotive security technology and represents a leap forward in engineering innovation. When it comes to long-range passive card readers, we lead the industry and set the standard for quality and performance. To find out why the DoorKing DKS AVI system is taking the automotive security industry by storm, see our video.
Read More »