Minneapolis, July 9, 2019 /PRNewswire/ -- For horse owners focused on performance, choosing the right feed can make all the difference. Now, horse owners across the U.S. have access to the best horse feed line on the market. ProElite® feeds, the market's first ultra-premium horse feed, give horse owners the confidence they need to win. First launched regionally in 2017 by Cargill as a...
Read More »
Contains blend of medium chain fatty acids. Used as part of comprehensive feed biosecurity program. Delivers positive impact toward biosecurity efforts.
Read More »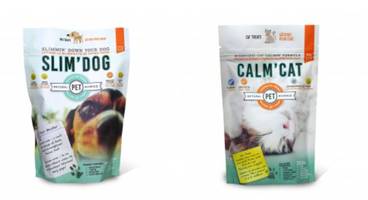 VANCOUVER, BC / ACCESSWIRE / April 26, 2019 / EastWest Bioscience (the Company or EastWest ) (TSX.V: EAST) announces four additional products to its Natural Pet Science line, both in Canada and the USA, with CBD included in the USA destined products and which will be marketed to CBD permitted jurisdictions. Over shadowed by the significance of the CBD opportunity that the signing of the 2018...
Read More »
[Lexington, KENTUCKY] - Alltech has once again successfully defended its technology and innovation. The United States Patent and Trademark Office confirmed the validity of U.S. Patent No. 6,045,834 C1, which pertains to Alltech's unique composition for binding and inactivating mycotoxins in animal feed, as well as the process for forming the main ingredient. The patent will remain in place...
Read More »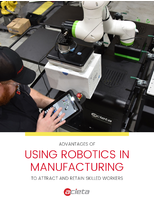 This white paper provides an overview into the advantages of using robotics in manufacturing to attract and retain skilled workers.
Read More »
Lexington, KY - In recognition of Alltech's extensive research data on the safety of its flagship brand Sel-Plex®, the FDA's Center for Food Safety and Applied Nutrition has granted notification of GRAS for the use of Sel-Plex® as a human food additive. Sel-Plex® is a selenized yeast produced by Saccharomyces cerevisiae CNCM I-3060. Based on the information provided by Alltech, as well as...
Read More »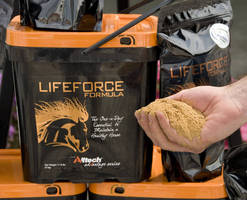 [Lexington, KY] - The horses and athletes from 58 countries have travelled back home, some with medals in hand. Their triumphs were celebrated by more than half a million people from 63 countries and all 50 U.S. states who journeyed to Kentucky to attend the Alltech FEI World Equestrian Games 2010(TM) in their American debut this September and October. To celebrate the success of the Alltech...
Read More »
Kaiseraugst, CH,- The Dutch Government has approved the use of VevoVitall® in pig feed to reduce ammonia emission in certain types of pig farms in the Netherlands. First launched in Europe in 2003, VevoVitall® is a zootechnical feed additive from DSM used in piglets and fattening pigs to reduce the pH of the urine, thus helping to cut the levels of ammonia associated with pig farming. The...
Read More »
[Lexington, KY] - Alltech and California-based O.H. Kruse launched the first Green Feed for horses at the Western States Horse Expo this weekend in Sacramento, Calif. This new product has been developed through a partnership between Alltech, the first-ever title sponsor of the Alltech FEI World Equestrian Games 2010(TM), and O.H. Kruse, one of Alltech's Official Animal Health and Nutrition...
Read More »
Lexington, Kentucky- The Organic Materials Review Institute has approved Alltech's application for Sel-Plex 2000. This means that Sel-Plex 2000 is now OMRI listed. Since 1993, Sel-Plex 2000 has been a standard organic selenium source in animal diets around the world. With OMRI listing, Sel-Plex 2000 can be readily included in all organic feeding programs across the United States. Alltech is...
Read More »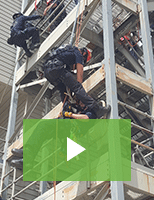 Elite Technical Services provides your company with qualified and experienced safety experts. Specializing in confined space and high-angle technical rescue and jobsite hazard assessment, your workplace safety is the top priority. Check out the video to learn more.
Read More »