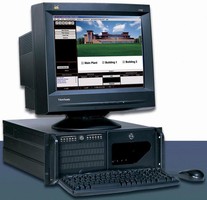 Supporting up to 16 nodes, IFP-NetUL Fire System Manager features graphical interface that lets users auto-navigate and locate device related to alarm or event based on priority. System works with intelligent analog/addressable fire control panels IFP-1000/100/50, offering control capabilities with reset and silence functions. Floor plans can be viewed in different degrees via zoom feature, and...
Read More »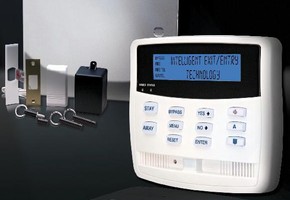 Designed to maximize account retention, Freedom(TM) F64 Code-free Security System turns on/off automatically using existing deadbolt locks. Multifunction touchpad controls up to 2 doors and has built-in alarm siren, Pet PIR sensor, talking voice-aid assist speaker, 4-zone expansion module, and wireless lock receiver. Customizable alphanumeric two-line display shows lock/door status. Expandable up...
Read More »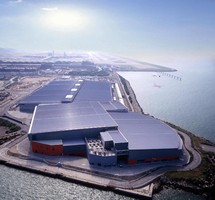 o Ensuring safety and security at Hong Kong's biggest exhibition and events center o Proprietary Local SecurityNetwork* fire and alarm monitoring o Integrated, optical-fiber public address and emergency evacuation system Bosch Security Systems has supplied fire and emergency voice alarm systems to Hong Kong's new AsiaWorld-Expo exhibition and events center. Completed in December 2005,...
Read More »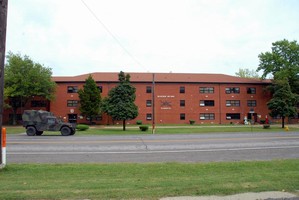 Fort Knox is the home of the Army Armor Center, and the U.S. Army Recruiting Command. Encompassing 109,000 acres in four Kentucky counties, Fort Knox has a population of over 23,000 soldiers, family members and civilians. The Armor Center and the Recruiting Command School, the largest organization on Fort Knox, performs the mission of bringing men and women in to the U.S. Army. These military...
Read More »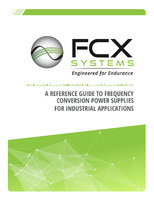 The purpose of this guide is to assist contractors and purchasing agents charged with writing specifications for, and/or procuring, frequency converters.
Read More »
Through Windows-based alarm management system, Model LS 7000 delivers alarm monitoring, response, and dispatch services. Version 3.0 offers Programmable Event Segregation, which enables events to be directed to different operators at different workstations. It supports Ethernet transceiver, which transmits signals using 10/100 Mbps Ethernet communications. When system encounters problems with...
Read More »
DeWALT's MOBILELOCK(TM) Leverages Numerex GPS and Location-Based Services with Sprint's Wireless Network for Unique Mobile Asset Tracking Solution ATLANTA, Oct. 10 / -- Numerex Corp. (NASDAQ:NMRX), a leader in M2M (machine-to-machine) wireless communications, today announced expansion of its network capabilities and location-based services (LBS) throughout North America using Sprint's (NYSE:S)...
Read More »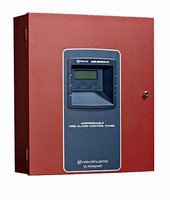 Combining capabilities of fire alarm control panel and digital alarm communicator/transmitter, Model MS-9050UD provides complete fire control system for child care, auditoriums, theaters, and restaurants. With capacity of 50 addressable devices, it offers single addressable SLC loop and 2 onboard Notification Appliance Circuits. Additional features include 2 programmable relays, one fixed trouble...
Read More »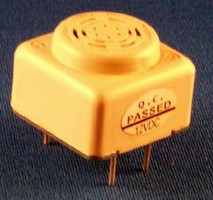 Boasting a huge operating temperature range, Transducers USA's new Electro Mechanical Audio Alert Buzzers is an ideal component for harsh weather conditions where temperature is a key element problem. The versatility and weather resistance of this buzzer makes it a perfect solution for use in mobile outdoor equipment, heavy off-road vehicles, industrial use snowmobiles, semi-trailer trucks and...
Read More »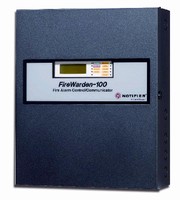 Accommodating up to 198 addressable NOTIFIER devices, single-loop FireWarden 100(TM) features advanced smoke detection and auto-programming. Auto detector testing, drift compensation, maintenance alert, and auto device type verification facilitate maintenance and troubleshooting, while integrated remote upload/download communicator allows for reporting system activity to remote location. Using...
Read More »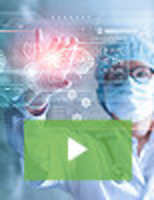 Embedded computing solutions from Dedicated Computing are designed to meet unique and specific requirements. As the preferred supplier to leading healthcare OEMs, the Dedicated Computing team of expert engineers gets your product out to the market faster while helping your company avoid costly validation and verification steps. Check out our video to learn more.
Read More »