Designed for industrial public address and general alarm applications, Models P-LS2B and P-LS2C are available in ATEX/IEC Zone 1 explosion-proof version with IP66 rating. Units are manufactured from corrosion-resistant, anti-static, glass-reinforced polyester and accept audio input of 100 Vrms. Transformer coupled with max power output of 25 W, Models P-LS2B and P-LS2C are supplied with 10 preset...
Read More »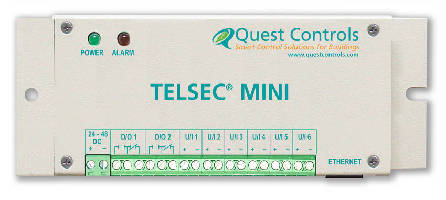 Powered from 24-48 Vdc, TELSEC-® MINI can monitor up to 6 universal inputs including temperature, humidity, commercial power fail, DC plant alarms, HVAC failures, fire/smoke, and intrusion. Universal inputs accept digital contacts or any 0-5 Vdc or 4-20 mA sensors. Suited for cabinets, OTNs, shelters, small remote sites, and data switching and computer centers, monitor provides SNMP traps, sends...
Read More »
Employing 60,000 hr LED light source and buzzer that outputs 85 dB at 10 ft, AV1-LED is available with amber, blue, green, red, and clear domes. Black base accommodates mounting of -½ in. NPT pipe, 4 in. octagonal electrical box, or any flat surface, and 100% polycarbonate housing is rated for Type 3R rain-tight applications. Capable of supplying independent flashing light and sounder operation,...
Read More »
Emitting flashing red signal from 50 mm dome that is visible from 180-
Read More »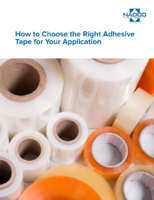 With a considerable number of adhesive materials, applications and methods, there are many options to consider when choosing an adhesive tape. As NADCO® is a leading manufacturer of custom tapes and labels; we took our years of experience to create this handy selection guide on choosing the right adhesive tape for your application.
Read More »
Three Additional Devices Earn UL Listing We are pleased to announce that the 1103 Universal Transmitter, 1100R Wireless Repeater, and 1100XH High Power Wireless Receiver have earned the ANSI/UL 864 Commercial Fire Listing. With these most recent listings, DMP has further expanded its already extensive selection of wireless technology, providing complete wireless solutions for commercial fire...
Read More »
Full Audio over IP-based Public Address and emergency evacuation system designed and installed by Entegre Electronics Established in 1939, TÜDEMSAS (Turkish Railway Machines Industry Inc.) repairs freight and passenger wagons and manufactures freight wagons and spare parts. Its factory in Sivas, Turkey has a total area of 287,467 m2 with an additional indoor area of 96,000 m2. The factory...
Read More »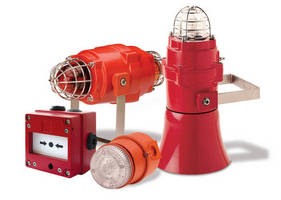 Status indicator, dual-function beacon and call point product lines further strengthen critical communications coverage for the global marketplace University Park, IL: Federal Signal, a leader in providing critical communications products and systems around the world, has introduced three new product lines specifically designed and engineered to meet international safety standards. The new...
Read More »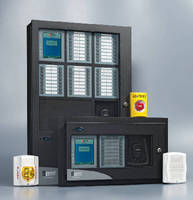 With ANX Addressable Node Expander, E3 Series-® Expandable Emergency Evacuation systems can support up to 122 nodes and more than 75,000 addressable device points on one network. ANX network interface board can also connect E3 Series networks with FocalPoint-® graphic workstations to provide more detailed monitoring information and control of additional system functions remotely via Ethernet...
Read More »
Certified II 1G Ex ia IIB T4/5/6 for use in Zones 0, 1, and 2, IS-pA1 panel mount sounder is suited for use as fault indication or process alarm on control panels located in intrinsically safe environments. It produces 100 dBA at 1 m continuous 2,600 Hz tone that can be pulsed externally to produce different signals. To reinforce audible warning signal, IS-pB1 panel lights can be included that...
Read More »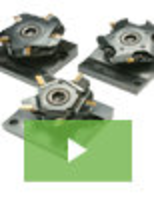 Thanks to the unique SpinSelect™ Multi-Pocket selectable quick change tool holder, it's time to rethink the range, complexity and volume of parts that your lathe can produce. Our Spin-Select™ tool was created to increase productivity and consistency by decreasing downtime associated with lathe cutting tool and insert setups or changeovers. This product is a game-changer for the industry and we're pleased to show you why.
Read More »