PHILADELPHIA - Ehmke Manufacturing Company, Inc. today announced the launch of High Ground®, a new tactical gear product line that raises the industry standard for battlefield performance. High Ground accomplishes this through a design philosophy they call OODASYS(TM). Ehmke will demonstrate High Ground gear's unique features during SOFIC, May 17 - 18 at the Embassy Suites Hotel - Gandy II...
Read More »
Megalopolis Project to Replace Older Technology, Help Country Meet Energy, Environmental Targets ATHENS, GREECE - GE (NYSE:GE) has shipped advanced gas turbine combined-cycle equipment for the Megalopolis Power Plant in Central Peloponnesus, Greece. The combined-cycle package will replace four lignite-fired units at the site to help the country meet both its energy and environmental goals. Last...
Read More »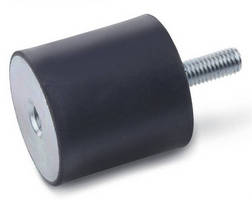 Suited for elastic mounting of machine units such as motors, compressors, and pumps, RoHS-compliant series GN 351 features natural rubber body, vulcanized, with 55 durometer (±5° shore hardness). Variations include those with 2 tapped holes, 1 tapped hole and 1 threaded stud, or 2 threaded studs. Steel cover plate is zinc plated, blue passivated, and molded in, as are tapped inserts...
Read More »
Siemens Energy has been awarded a contract for turnkey construction of the Santo Domingo de los Olleros simple cycle power plant in Peru with an option for a combined cycle plant in the next phase. Purchaser is Peru-based Termochilca SAC. The simple cycle plant is scheduled to start commercial operation in late 2012. With the Siemens high-efficiency power plant, Termochilca aims to meet the...
Read More »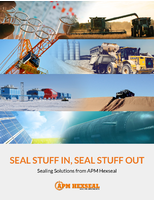 One of the best ways to make sure that your machinery stays up and running in the face of adversity is to make sure that it's properly sealed. Of course, it's not always easy to determine whether the integrity of your seals are up to par. How can you tell when you have a problem?
Read More »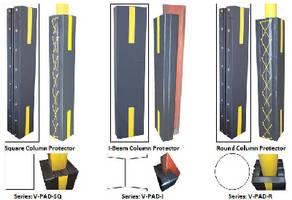 Designed using Nylon Reinforced Vinyl over foam, Structural Column Pads are available for standard square columns, I-beam columns, and round columns. Pads can also be custom designed to user's specifications. Secured to column using safety yellow nylon rope and brass grommets, protectors feature 18 x 2 in. nylon reinforced safety yellow stripes and high-density foam that offers 3 in. of...
Read More »
CCS is proud to announce the successful completion and opening of Swanson Health Products' new West Coast Distribution Center Frederick, MD: CCS has recently completed the installation of a new order picking, packaging and shipping system for Swanson Health Products. The system is built around the CarterRoll(TM) CL commercial line and was implemented as a part of the construction of a new...
Read More »
West Caldwell, NJ, April 2, 2011: CTC International has been appointed the exclusive North American Agent for the Flexor Brand of Label Industry products manufactured by EMIS Ltd. of Warsaw Poland. The Flexor brand is a rising star among high quality value priced roll finishing machinery for the label industry. Products include the familiar line of Flexor Slitter Rewinders, Die Cutters and...
Read More »
Pilot project promises significantly increased distribution center productivity RADFORD, VA, March 29, 2011 - Kollmorgen, a leading manufacturer of driverless control technology, and GENCO ATC, North America's second largest third-party logistics supplier, have agreed to a pilot Pick-n-Go® installation for two automated Crown SHR5500 forklifts at a GENCO-managed distribution center in...
Read More »
Combining fiber laser source with 12,000 ipm linear motor drive system, CL-900 Series is available with bed sizes of 5 x 10 ft and 6 x 12 ft. PC-based HMI control comes with Programming and Nesting Software and is available with web cam for monitoring of cutting process. Delivering beam via flexible glass fiber, solid state lasers eliminate laser gas, internal optics, glassware, blowers, and...
Read More »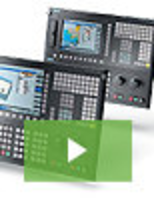 Siemens new SINUMERIK 828D ADVANCED, SINUMERIK 828D and SINUMERIK 828D BASIC sets the standard for productivity enhancements of turning and milling operations on standardized machines and simplify the automation of grinding machines. See our video to learn all about it.
Read More »