It is undeniable that productivity is crucial to keep industrial equipment businesses operating at their best during these troubling economic times. Recent studies have shown that investment in worker efficient technology, such as automation, helps drive a constant increase while providing a fast ROI. Implementing simple automated storage and retrieval systems is often the most cost effective way...
Read More »
Automated Vision Guided Wafer Unloading Application Featuring Adept Quattro(TM) s650 Robot to be Demonstrated at Solar Power International 2009 PLEASANTON, Calif.- October 21, 2009, Adept Technology, Inc. (NASDAQ:ADEP), a leading provider of intelligent vision-guided robotics and global robotics services, today announced its solar cell unloading system will be showcased at the Solar Power...
Read More »
Featuring LAN connection, Remote Power Switch enables user to switch on, switch off, and reboot equipment as well as keep tabs on power consumption via web interface. SNMP compatibility lets switch send traps directly to SNMP manager. Users may choose to receive notifications when relay is latched, or if unit is reset for any reason. If power to large number of devices needs to be controlled at...
Read More »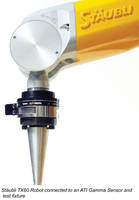 ATI Industrial Automation's Networkable Force/Torque Sensor System (Net F/T) is now fully compatible with Staubli Robots. The coordinated effort between ATI, Apex, N.C. and Staubli Robotics, Duncan, S.C. provides true plug-and-play connectivity via Ethernet to Staubli's CS8 robot controllers. The Net F/T transducer with Net Box interfaces to a Staubli robot controller via a TCP/IP socket and...
Read More »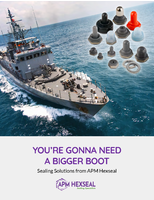 Learn about sealing boot types and applications in marine environments.
Read More »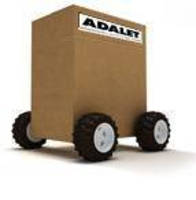 When pressed for fast delivery requirements or emergency lead time commitments, Adalet can provide explosionproof enclosures in just days. Our cast aluminum explosionproof enclosures are designed to house circuit breakers, motor starters, combination starters, or other electrical / electronics components. Our enclosures and controls are designed to flow quickly through our just-in-time production...
Read More »
[Lexington, KY] - Alltech and California-based O.H. Kruse launched the first Green Feed for horses at the Western States Horse Expo this weekend in Sacramento, Calif. This new product has been developed through a partnership between Alltech, the first-ever title sponsor of the Alltech FEI World Equestrian Games 2010(TM), and O.H. Kruse, one of Alltech's Official Animal Health and Nutrition...
Read More »
Lexington, Kentucky- The Organic Materials Review Institute has approved Alltech's application for Sel-Plex 2000. This means that Sel-Plex 2000 is now OMRI listed. Since 1993, Sel-Plex 2000 has been a standard organic selenium source in animal diets around the world. With OMRI listing, Sel-Plex 2000 can be readily included in all organic feeding programs across the United States. "Alltech is...
Read More »
Utilizing microprocessor based control card, Detcon Model 1640 supervises and displays condition of field mounted gas detection sensors. It can monitor up to 16 field devices using RS-485 Serial communications and/or 4-20 mA DC analog devices via Detcon Model DA-4 Addressable I/O Cards. System is available in NEMA 4X weatherproof enclosure or NEMA 7 explosion proof. Back-lit alphanumeric display...
Read More »
Exhibit will Feature High Performance Solar Cell Handling Technology with Adept Quattro(TM) Robot PLEASANTON, Calif., Sep 30, 2009- Adept Technology, Inc. (Nasdaq:ADEP), a leading provider of intelligent vision-guided robotics and global robotics services, today announced it will be showcasing the Adept Quattro s650H robot for solar manufacturing at the Taiwan International Photovoltaic Forum &...
Read More »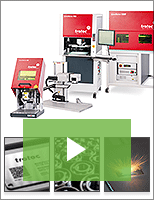 Trotec's laser marking solutions provide your company with configurable workstations and intuitive, customizable software. Check out our video to learn more.
Read More »