Belleville Wire Cloth Co., Inc. is proud to announce, that they will be taking part in the 2016 AHR Expo (International Air-Conditioning, Heating, and Refrigerating Exposition). This year Belleville Wire Cloth will be showing off some of their latest products, including samples, in BOOTH # 3867. The show itself will be taking place between January 25th and 27th, 2015 at the Orange County...
Read More »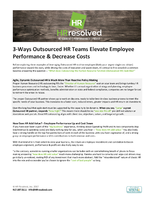 Is outsourcing your HR department the right call for your company? This white paper explores various factors for you to consider.
Read More »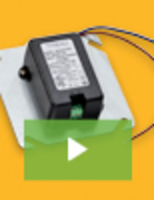 Triad Magnetics is an established leader in power supply innovation, offering product lines that span a wide range of diverse industries and applications. Adding to their long list of successful product launches, Triad announces the release of the new cutting-edge JSU Series of power supplies. To learn about all of its advantages and advanced features, see our video.
Read More »