Belleville Wire Cloth Co., Inc. is proud to announce, that they will be taking part in the 2016 AHR Expo (International Air-Conditioning, Heating, and Refrigerating Exposition). This year Belleville Wire Cloth will be showing off some of their latest products, including samples, in BOOTH # 3867. The show itself will be taking place between January 25th and 27th, 2015 at the Orange County...
Read More »
This whitepaper discusses key considerations for choosing a cleanroom equipment supplier: what to look for, types of cleanrooms & their standards.
Read More »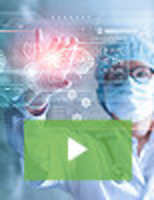 Embedded computing solutions from Dedicated Computing are designed to meet unique and specific requirements. As the preferred supplier to leading healthcare OEMs, the Dedicated Computing team of expert engineers gets your product out to the market faster while helping your company avoid costly validation and verification steps. Check out our video to learn more.
Read More »