Barcelona, Spain - November 28, 2007 Merquinsa today announced it has been shortlisted for the 2nd Bioplastics Awards to be held from 5-6 December in Cologne, Germany, in the category of Best Innovation in Bioplastics". The second Global Bioplastics Awards will be held in conjunction with the 9th Annual Bioplastics Conference, an event attended by major bioplastics researchers, materials...
Read More »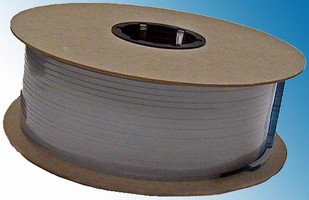 ADDISON, IL, December 18, 2007 - To meet the assembly requirements of manufacturers of appliances, electronics, lighting and other products, Pres-On is now offering its popular S-600 Silicone Tape slit-cut into narrow 3/16-inch widths and pre-packaged onto a common core. Set side-by-side on a spool, the tape is fast and easy for line workers to remove and apply, eliminating several steps in the...
Read More »
November 14, 2007 - PolyMirae Company Ltd, a joint venture of Basell and Daelim and leading Asian polypropylene manufacturer and marketer, has introduced a new pelletised high fluidity polypropylene resin which can address the increasing demands of customers in meltblown textile applications. The new resin, Moplen HP461X, is produced utilising PolyMirae's state-of-the-art manufacturing technology...
Read More »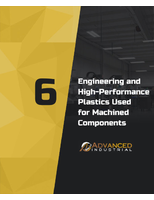 This resource breaks down six of the most commonly used high-performance plastics, properties and common applications, and questions to ask during material selection.
Read More »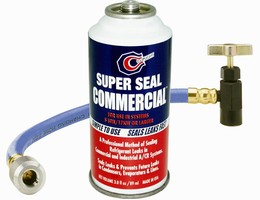 Cliplight Mfg., Toronto, Ont., a leading HVAC/R aftermarket tool manufacturer, has renamed the refrigerant sealant, Super Seal 3 Phase(TM) to Super Seal Commercial(TM). While the name changes, Super Seal Commercial is the same patented formula that has successfully sealed thousands of leaking large rooftop a/c units, food service equipment, chillers and other commercial/industrial refrigeration...
Read More »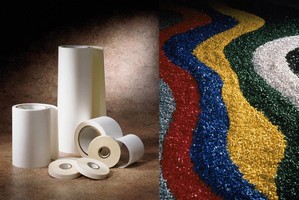 Adchem Corporation, leaders in high performance film and foam bonding pressure-sensitive adhesive tape systems, offers a wide range of bonding solutions that, when coupled with SABIC Innovative Plastics Noryl Resin, serves a wide variety of applications for virtually every industry, including, automotive, electronics, fenestration, medical and transportation. Many of these tapes systems also meet...
Read More »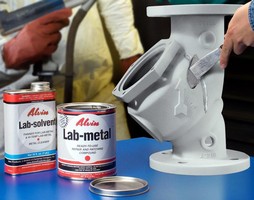 A single-component metal repair and patching compound that requires no mixing, applies easily, can be sanded and then powder coated and baked or simply painted is available from Alvin Products of Everett, Massachusetts. Lab-Metal® Repair and Patching Compound is a metal filler that repairs dents and voids, smoothes weld beads, and hides cracks and other surface blemishes or imperfections on cast...
Read More »
October, 5, 2007 - As part of a product initiative to address the emerging demands of manufacturers across a wide range of customer packaging applications, Basell has introduced three new, innovative polypropylene (PP) resins. Marketed under the trade names Adstif HA740J, Higran RS1684 and Moplen EP310K, the new resins are selected by customers for use in food packaging applications. Competitive...
Read More »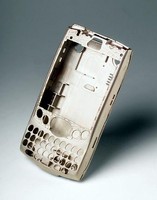 COLUMBUS, Ohio-Rapid prototyping, manufacturing and product development company, Laser Reproductions, has joined with stereolithography resin leader DSM Somos and metal plating experts RepliForm Inc. in offering Metal Clad Composite prototypes to its customers. Introduced in 2006 by DSM Somos and RepliForm, Metal Clad Composites (MC2) represent the merging of two technologies to deliver metal...
Read More »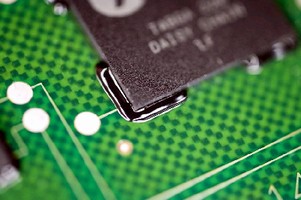 Suitable for laptops and gaming consoles that may experience only occasional vibration, 1-component Loctite-® 3508 is pre-applied at corners of CSP pad site using standard dispensing system. It can be applied in-line with existing equipment with curing taking place during normal solder reflow process. Reworkable, lead-free compatible material enables total ball collapse and self-alignment...
Read More »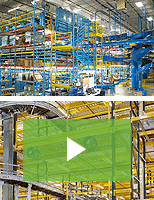 Steel King racks are designed to meet seismic requirements in the most demanding conditions. Our durable storage products help your company save on maintenance costs. Check out our product video or download our Rack Planning eBook to learn more.
Read More »