West Conshohocken, PA - (June 20, 2007) - Victrex plc announces that it has entered into a partnership with Covalence Adhesives of Franklin, Massachusetts, USA to provide the marketplace with a new line of high performance pressure sensitive tapes. APTIV(TM) film, made with VICTREX® PEEK(TM) polymer, is one of the highest performing films in the world and is used by Covalence as the tape...
Read More »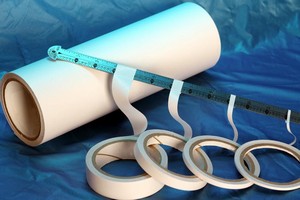 Used in temperatures to 300°F, 7740 series delivers bond strengths sufficient for splicing metal coils and other demanding applications. Tape adhere to metals and plastics, including low surface energy substrates, and fiber reinforcement provides stability when product is slit to widths as narrow as 1/8 in. Utilizing pressure-sensitive acrylic adhesive system 7742-74 (2 mil) and 7745-74 (4...
Read More »
Lambertville, N.J. Aardvark Polymers is pleased to announce several new additions to their growing line of Next Generation Roto Resins. The new offerings include a FR nylon with UL94-V0 ratings and the first commercial Aardalloy thermoplastic alloy products. NEW Aarlon 4055FR- PA6/6 V0 Rated Aarlon 4055FR is a premium flame retardant type 6/6 polyamide with a UL94-V0 rating for flammability....
Read More »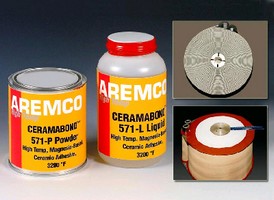 Suited for applications up to 3,200°F, magnesium oxide-based Ceramabond(TM) 571 demonstrates volume resistivity of 109 W-cm, dielectric strength of 255 V/mil, and tensile shear strength of 500 psi. Two-part, water-based product features mixed ratio of 1.5 parts powder to 1.0 parts liquid by weight. Adhesive sets at room temperature and is cured rapidly at 200°F in 1-2 hr. It is...
Read More »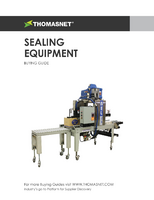 Can't tell the difference between all the different types of sealing equipment? Download this informative sealing equipment buying guide to learn the types, methods, and applications that are available to you.
Read More »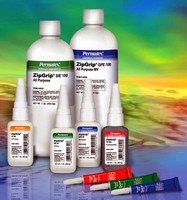 DANVERS, MA - ITW Devcon introduces a comprehensive line of fast-setting Permatex® brand ZipGrip® cyanoacrylate adhesives. The adhesives eliminate the need for fixturing and are ideal for bonding or repairing plastics, metals, rubber, and other materials in a multitude of applications. They are available in a range of viscosities from liquid formulations for close-fitting parts and...
Read More »
PITTSFIELD, Mass. - June 21, 2007 - GE Plastics today launched a new portfolio of high-tech LNP* Starflam* compounds that provide excellent flammability performance while meeting the requirements of halogen-free parts. The LNP Starflam X-Gen Z270 family of fiber-reinforced polyamides supports compliance with the European Union's Waste Electrical and Electronics Equipment (WEEE) directive,...
Read More »
The wireless USB 2.0 extender compliments Gefen's wide range of solutions focused at the pro audio/video and home connectivity market. BURNABY, BC, June 19 - Icron Technologies Corporation (TSX Venture: IT), the developers of ExtremeUSB® announced that Gefen Inc, of Woodland Hills, California, has launched a wireless USB 2.0 extender based on Icron's ExtremeUSB technology at this years...
Read More »
Industry Leaders Depend on Sonobond Ultrasonics' SeamMaster(TM) Bonders WEST CHESTER, Pennsylvania, June 26, 2007 - Pressured to keep pace with military demand for armored vests to protect U.S. forces in Iraq and Afghanistan, manufacturers worldwide are relying on Sonobond Ultrasonics' bonding equipment to ensure the life-saving properties of their products. Benefits of Ultrasonic Assembly...
Read More »
Storage leader launches Government Series CD and DVD media at GSA Expo; Full line of data storage products also on display ORLANDO, Fla., May 15 / -- GSA EXPO -- Imation Corp, a worldwide leader in removable data storage media, today announced the availability of optical media designed to comply with the Trade Agreements Act (TAA). Imation Government Series Optical Media features CD-R, CD-RW,...
Read More »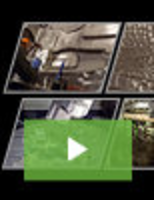 Standex Engraving Mold-Tech is the premier, global supplier for mold texturing and surface finishing. With a full range of services, Standex Engraving Mold-Tech is also the only nickel shell supplier producing in three global locations. See our video to learn more.
Read More »