RADNOR, PA - September 17, 2009 - Airgas, Inc. (NYSE: ARG) today announced its AiRx(TM) Diesel Exhaust Fluid has been certified by the American Petroleum Institute (API). Diesel exhaust fluid (DEF) is used in Selective Catalytic Reduction (SCR) technology to reduce harmful diesel exhaust pollutants. API certification verifies that manufacturers and distributors are operating in compliance with...
Read More »
Compatible with low to zero VOC formulas, Pluracoat Performa® CF20 wetting and dispersing agent optimizes pigment stabilization, color development, and color acceptance in waterborne coatings applications, including architectural, wood, and industrial maintenance coatings. Nonionic surfactant system can also help optimize freeze/thaw stability of paint, and since it has zero VOCs and is...
Read More »
FLORHAM PARK, NJ, July 2, 2009 - BASF, a leading global provider of fuel performance additives for the petroleum industry, has re-named its Puradd product line in North America as Keropur. The name change is consistent with the global branding of BASF's fuel additives, which are sold under the KeroLine® brand in other regions. The name change will not affect raw materials, manufacturing...
Read More »
Completely customizable, nDuramax(TM) family includes UV stabilizer solution for PET fibers used in outdoor PET applications, such as awnings, boat covers, and geosynthetics, which are constantly exposed to elements and require fibers with optimal weathering performance. Line also includes product for packaging industry, offering extended shelf life and preservation of product contents....
Read More »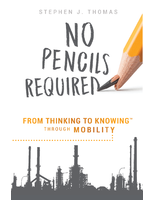 This ebook provides a detailed guide on how mobility and digital data management systems (DDMS) can increase your company's overall effectiveness and efficiency.
Read More »
Acting as cooling agent, xCelmax(TM) increases crystallization temperature of polymers, and minimizes potential for defects and end product warping without typical process changes. Product is available in multiple pellet and bead sizes and can be incorporated into color and additive masterbatches without additional equipment. It is also suitable for use with polyolefin masterbatches that produce...
Read More »
Used to stabilize primary lignin in wood, SunCare® Lignin Protection includes 3 products designed to protect against degradation and yellowing caused by UV radiation. SunCare Concentrate and SunCare UV Concentrate serve as additives in primer and stain applications, while SunCare 800 is supplied as ready-to-use, formulated primer for untreated wood. All three products are based on...
Read More »
Engineered for use with ABS-M30 and ABS-M30i thermoplastics, SR-30 promotes dissolve times for FDM additive fabrication process. It is compatible with Fortus 360mc(TM) and 400mc(TM) additive fabrication machines, which use direct digital manufacturing (DDM) to produce parts directly from CAD data using additive fabrication. Using FDM with SR-30, engineers can create prototypes, manufacturing...
Read More »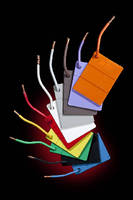 Suited for coloring complex melt processable fluoropolymer resins used as plenum space jacketing materials, MPFP Color Masterbatches come in 10 color-coding formulations matched to Munsell and RAL standards. Products are available in FEP and PVDF resin systems and are expandable to include other MPFP resins as needed. They maintain inherent flame retardancy and low smoke emissions that allow...
Read More »
FLORHAM PARK, NJ, March 19, 2009 -- BASF has received a new Food Contact Notification (FCN) from the U.S. Food and Drug Administration (FDA) that broadens the use of Joncryl ADR4368-C and Joncryl ADR4368-CS functional additives in packaging applications. FCN#853 states that the additives may be used in the manufacture of single-use food packaging*. Joncryl additives are reactive polymers that,...
Read More »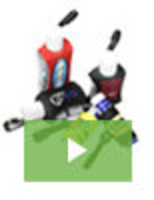 Neagle Choice has long been known as a quality source for commercial sewing, printing, die cutting, and the manufacturing of a wide range of custom products. Enhancing our service capabilities has been the key to our success, and has driven our growth into many new and exciting markets. Continuing on this trajectory, we now offer precision laser cutting and etching, adding to our long line of manufacturing services. See our video to learn all about it.
Read More »