Surfactants, Catalysts and Other Additives Featured at UTECH 2010 Can Help Manufacturers Increase Renewable Content, Lower VOC Emissions, Improve Energy Efficiency of Foam Products ALBANY, N.Y. - At UTECH North America 2010, Momentive Performance Materials will introduce a number of technological advancements that can help reduce the use of petroleum-based materials in the production of foam...
Read More »
AKRON, Ohio -- A. Schulman, Inc. (Nasdaq-GS: SHLM) today announced additional commercialization of its POLYBATCH® DUL matte compounds for satin-like, soft-touch packaging and consumer applications for the European market. The POLYBATCH® DUL products enable OEMs and plastic converters of flexible and rigid products to differentiate their products with a luxurious, high-quality look and...
Read More »
BASF scientists to present papers covering bio-based polymers and effect pigments for plastics, and introduce new effect pigment for plastics FLORHAM PARK, NJ - BASF will feature its broad range of colorants and additives for plastics at the CAD RETEC 2010 Conference, hosted by the Society of Plastic Additives' Color & Appearance Division, Sept. 14-16, 2010, in Nashville, Tennessee. At CAD RETEC...
Read More »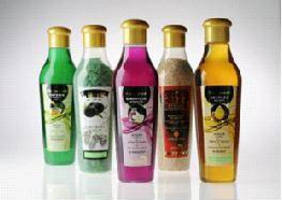 Milliken's Millad® NX8000 Clarifying Agent is Used in PP for Exclusive Bath Oil Bottles SPARTANBURG, S.C. 1 - A Polish producer of cosmetic lotions is the first of a new wave of end-users of high added value products to take advantage of the outstanding optical properties achievable in extrusion-blow moulded polypropylene bottles through the use of Milliken's next-generation clarifying...
Read More »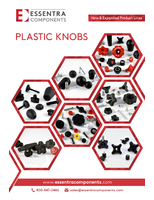 Knobs - Customizable Solutions To learn more about the different types of Knob solutions available, and which ones to select for your specific application, download this guide now.
Read More »
Manufactured using additives that are FDA approved, Gaia(TM) AB 505 has been tested sccording to the AATCC Test Method 147-2004 standards and has successfully stopped growth of E-coli and staphylococcus. Properties allow material to be manufactured at high temperatures with decomposition range between 450-460°F. Gaia(TM) AB 505 is available in PE, PP, PS and PET carrier.
Read More »
When machining difficult metals, ZURN BOOSTER KUT Additives extend life of used and depleted cutting oils and can boost machining capabilities of ineffective fluids. Products can also prevent pickup and chip weld onto machined parts, and mitigate detrimental effects of lube oil dilution by fortifying contaminated cutting oil.
Read More »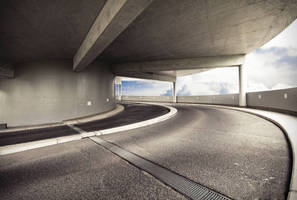 CINCINNATI, OH - Michem Emulsion 47950 wax emulsion from Michelman is a sacrificial anti-graffiti coating additive that also provides effective water repellency and anti-blocking. It is commonly used as a surface modifier in concrete coatings to reduce or eliminate concrete's susceptibility to damage caused by weather, equipment, vehicles or foot traffic. In concrete construction specifically,...
Read More »
Company to highlight its superabsorbent polymers, as well as components used to make or enhance engineered fabrics and their end uses FLORHAM PARK, NJ- BASF will feature its broad range of products and technologies for the nonwovens market in its booth number 1672, Hall B, at IDEA 2010, the International Engineered Fabrics Conference. The triennial event draws decision makers in the nonwovens...
Read More »
Acrylate technologies for water-based coatings offer excellent processing and performance attributes, cost-effectively Charlotte, North Carolina - ISP introduced Jaypol(TM) performance additives at the American Coatings show, providing marketers of water-based coatings in North America a first look at functional products based on acrylates chemistry. A series of Jaypol(TM) dispersants, co-binders...
Read More »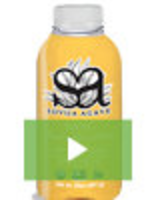 Come Alive Organics distributes all-natural, proprietary flavored agave for the food and beverage industry while helping children across the globe. Learn more about our agave products and our one sweet cause in this video and two-page PDF.
Read More »