Manufactured with asbestos-free porous mass filler, US DOT- and TC-approved acetylene cylinders are suitable for welding, cutting, and other related purposes. All 75 cf and larger cylinders come with protective cylinder cap. Standard sizes, ranging from 10-145 cf, are stocked, and other sizes are available on request. Hydrostatic and ultrasonic testing and maintenance services are offered for...
Read More »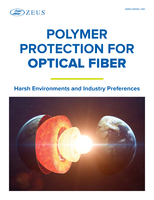 To learn more about the challenges your optical fibers face, and which polymers are best to protect them, download this white paper.
Read More »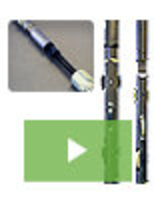 For over 35 years our Wheeled Rod Guide Couplings, have been at work in oil fields across the globe. Our products are engineered to extend the service life of sucker rods and tubing, delivering cutting-edge innovation that enhances oilfield operation, maximizes output, and enhancing overall operations. To learn about the advantages of using Wheeled Rod Guide Couplings in your wells, see our video.
Read More »