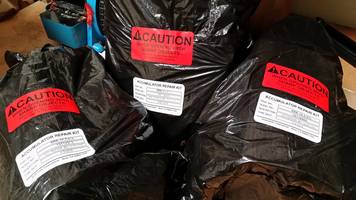 Custom design of bladder accumulator repair kits. Standard and non-standard sizes available as 1G, 2.5G, 5G, 10G, 11G, 12.5G, 15G, 16.5G, etc. Materials: Nitrile, Low Temp Nitrile, Hydrin, Viton, etc... Our bladder accumulator and repair kits are equivalent replacement to most of the US brands on the markets such as Parker/Greer, Oil Air, Accumulators, Tobul, etc. Reasontek Corporation 565 W....
Read More »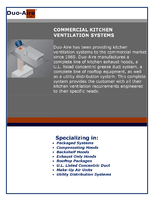 If you can't stand the heat, don't get out of the kitchen! Download this white paper and see how you can improve your commercial kitchen ventilation system.
Read More »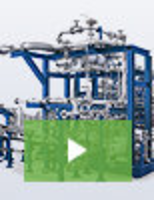 Aerzen is firmly established as a global leader in compressed air, gas, and vacuum solutions. Our reputation as an industry leader is built on consistently delivering innovative products that are at the cutting edge of technology. To learn about the industries finest blowers and oil-free and oil-injected screw compressors, see our video.
Read More »