Integrated Software Brings On-demand CRM Data into the Wealth Management Advisor Desktop SAN FRANCISCO, Sept. 12 -- NorthStar Systems International (NorthStar), the leading provider of wealth management software to financial services institutions, today announced it will be showcasing its Salesforce-integrated wealth management software to financial services customers at salesforce.com's...
Read More »
San Francisco, Calif. - August 15, 2007 - Maxager, the leading provider of enterprise profit optimization (EPO) solutions, today announced that AK Steel, one of North America's premier steel producers (http://www.aksteel.com), has successfully implemented Maxager for its hot-dipped galvanized product line to assist the steelmaker in analyzing margin potential for its various product offerings....
Read More »
Credit Platform Delivers Hope for Sub-Prime and Alt-A Industry TOWSON, Md., Sept. 10 / / - SharperLending, LLC, technology provider of secure, web-based lending management platforms and CreditXpert Inc., the pioneer and sole provider of comprehensive credit optimization solutions, today announced a partnership to provide resellers, lenders and brokers in the sub-prime and Alt-A industry with the...
Read More »
At RBMA's fall conference, AMICAS announces 3 Vision Series Financials contracts BOSTON, Sept. 10 / / -- AMICAS, Inc. (NASDAQ:AMCS), a leader in radiology and medical image and information management solutions, today announced that it has signed 3 contracts for its modern Vision Series Financials product. In addition, AMICAS will display the full breadth of its automation solutions for radiology...
Read More »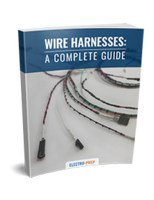 Banking innovator continues partnership to capitalize on trade services marketplace momentum ATLANTA, Sept. 10 / / -- S1 Enterprise, a leading provider of multi-channel financial service solutions and a division of S1 Corporation (NASDAQ:SONE), today announced that Fifth Third Bank, a S1 Trade Finance customer since 2003, will deploy S1's new Enterprise Trade Finance application. S1 Enterprise...
Read More »
Delivered through on-demand Software as a Service (SaaS) model, CashView electronic cash management service facilitates way in which companies send invoices, receive payments, and pay bills. Paperless integrated solution, designed for management of everyday business finances, automates workflow and approval processes. Accessed via any computer with Internet connection, solution lets users view...
Read More »
Belgium's BASE leverages Gemalto highly secure m-payment solution Amsterdam, the Netherlands, Apr 10, 2007 - Gemalto (Euronext NL0000400653 GTO), a world leader in digital security, today announces it is providing Belgian mobile operator BASE with a comprehensive solution which allows its subscribers to perform secure payment by just sending an SMS. This revolutionary service is extremely...
Read More »
ALPENA, Mich., Sept. 18 /-- Reversing a trend of traditional small business software producers who are ditching small businesses for larger targets, DreamOn Software announces a new product, Wheel of Business, which gives small businesses the ability to integrate all their operations under the umbrella of a single piece of software. Two years ago, the software giants announced their plans of...
Read More »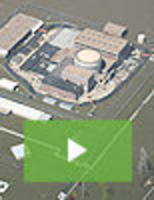 Aqua Dam is the ultimate solution for large-scale water control projects. It combines lightweight, large size, and portability all in one innovative product. To learn more about the uses, and applications of Aqua Dam, or to see it in action, check out our new video to get all the details.
Read More »