Incorporating 4 Quadro-® FX 5600 professional GPUs in 1U configuration, Quadro® Plex Visual Computing System (VCS) Model S4 graphics server features 6 GB frame buffer to process large textures with full-screen antialiasing. Shader Model 4.0 vertex and pixel programmability delivers ultra-realistic effects for OpenGL and DirectX 10 applications, while accelerated 3D texture performance...
Read More »
Joint Reference Designs include Intel(R) Architecture processors and Cavium's NITROX(R) and OCTEON(TM) processors with future support for Next Generation Technologies including Geneseo and Intel(R) QuickAssist CHICAGO, June 18 // - NXTCOMM Forum - Cavium Networks (NASDAQ:CAVM), a leading provider of highly integrated semiconductor products which enable intelligent processing for networking,...
Read More »
'NVIDIA Tesla is going to make discovery of huge oil reserves possible through faster and more accurate interpretation of geophysical data.' -Steve Briggs, Headwave, Inc. 'NVIDIA Tesla will give us a 100-fold increase in some of our programs, and this is on desktop machines where previously we would have had to run these calculations on a cluster.' -John Stone, University of Illinois...
Read More »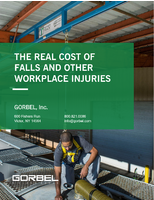 When it comes to workplace falls and accidents: inattention to problematic situations and the lack of an appropriate safety plan will cost you on multiple fronts. Our guide covers all the areas of concern to make sure you're protected against risk.
Read More »
Supplied in 176-pin QFP package, single-chip TX4964FG drives and manages TFT LCD panels found in instrument clusters in automobiles. SoC integrates 120 MHz MIPS-based(TM) TX49/L4 64-bit CPU core, TFT LCD panel controller, digital-camera interface, peripheral controllers, and frame-buffer memory. Its 4 MB embedded DRAM eliminates need for external RAM ICs, reducing system-level power. Also...
Read More »
Featuring unified architecture, GeForce-® 8700M GT accelerates existing DirectX 9 and DirectX 10 content, optimizes Microsoft® Windows Vista(TM) graphics, and enables true HD DVD and Blu-ray video playback. PureVideo(TM) processing engine performs 100% of H.264 HD video decoding, reducing power consumption, heat, and noise while freeing up CPU for other tasks. Also included, PowerMizer®...
Read More »
Challenge Researchers at Boston Scientific are using Acceleware's solution with SPEAG's SEMCAD X simulation software to investigate the impact of design parameters of implantable medical devices when exposed to electromagnetic fields. Using advanced FDTD solvers and Acceleware's high performance platform, scientists hope to identify and understand the basic physical mechanisms. Solution...
Read More »
Universal version of BioBoost(TM) Accelerated HMMer application for Mac OS X provides hardware accelerated processing for the most computationally intensive bioinformatics applications. Utilizing FPGA technology, processor can rewire itself on the fly according to application that needs to be accelerated. Universal version allows applications to run natively on PowerPC and Intel-based Macs.
Read More »
Quadro-® FX 1600M, FX 570, and FX 360M graphics solutions help solve complex visual computing problems in mobile form factor. Featuring 128-bit memory interface, support for OpenGL 2.1 and DirectX 10, and adaptive power management tools, Quadro FX 1600M and Quadro FX 570M come with 512 MB and 256 MB G-DDR3 memory, respectively. Quadro FX 360M, designed for thin, light, entry-level mobile...
Read More »
Offered as GeForce 8600M and 8400M, GeForce 8 Series graphics processing units are Windows Vista compatible, feature unified architecture, and support DirectX 10. Integral video processing engine, PureVideo(TM) HD, enables playback of HD DVD, Blu-ray, and HD movie downloads. It performs 100% of H.264 HD video decoding, freeing CPU for other tasks while minimizing power consumption, heat, and...
Read More »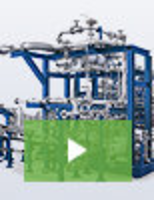 Aerzen is firmly established as a global leader in compressed air, gas, and vacuum solutions. Our reputation as an industry leader is built on consistently delivering innovative products that are at the cutting edge of technology. To learn about the industries finest blowers and oil-free and oil-injected screw compressors, see our video.
Read More »