With ability to turbo charge new generation multi-core CPU processors, BioBoost(TM) v4.0 Accelerator for Bioinformatics provides hardware accelerated processing for computationally intensive applications in bioinformatics such as NCBI BLAST, Smith Waterman, HMMer, and ClustalW. It utilizes FPGA technology to accelerate applications and consume less energy.
Read More »
TWO COMPANIES DEEPLY ENGAGED IN FUTURE PRODUCT ROADMAP TO CREATE SUSTAINABLE DIFFERENTIATION FOR ALLIANCE OCTOBER 16, 2007 SAN FRANCISCO - Nortel* [NYSE/TSX: NT] unveiled plans to be first-to-market with the industry's broadest portfolio of unified communications (UC) solutions and applications built around Microsoft's new Office Communications Server 2007 and Office Communicator 2007. These new...
Read More »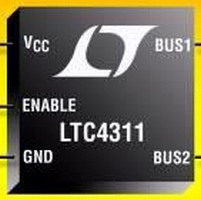 Available in 2 x 2mm DFN and SC70 packages, LTC4311 is designed for heavily loaded IÂ-²C/SMBus systems operating at bus speeds to 400 kHz. It uses boosted pull-up current of 5 mA during rising bus transitions while disabling current sources during falling transitions and logic lows/highs for improved low state noise margins. Operating from 1.6-5.5 V, IC features 5 µA shutdown and...
Read More »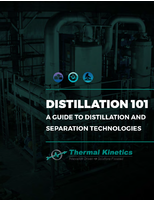 Distillation is a separation unit operation that involves multiple countercurrent-stage steps, separating two or more volatile components. This results in the contact of liquid and vapor most generally in counterflow. Distillation 101: A Guide to Distillation and Separation Technologies provides an in-depth look at everything you need to know about distillation, including: Design procedures Equipment components Applications
Read More »
PITTSBURGH and ATLANTA, Jan. 10 - Treatments have commenced on the new Elekta Synergy® S at University of Pittsburgh Medical Center (UPMC). UPMC is a world-leading provider of intra- and extracranial stereotactic radiosurgery. The clinical start of treatments began October 30, 2007 with a colon cancer treatment followed by a lung patient. Since then, the vast majority of patients treated...
Read More »
Quadro® FX 3700 graphics board delivers 16 Gpbs data transfer rates, which enable it to manage large models and complex shaders in both CAD and digital content creation applications. Characteristics include 112 parallel processors, 512 MB of onboard graphics memory, and 256-bit memory interface. Graphics board features SLI technology and PCI-Express Gen 2 support. It consumes less than 80 W...
Read More »
Matrox Extio technology validated by leading providers of industrial process automation systems and software Remote graphics units provide IT managers optimal combination of distance, image quality and reliability Montreal, Canada, January 8th, 2008 - Matrox Graphics Inc., announced today that its line of Extio remote graphics units (RGUs) has been qualified for use with leading distributed...
Read More »
Powerful TX4961 64-bit Graphics Controller Now Supports Popular Real-time OS, Enables Next-Generation LCD-based Dashboard Displays SAN JOSE, Calif., Jan. 7 -- Toshiba America Electronic Components, Inc. (TAEC)*, a committed leader that collaborates with technology companies to create breakthrough designs, today announced the company's TX4961 64-bit automotive graphics controller is now compatible...
Read More »
Unified Graphics Stack Targets Anything With a Screen; 18 Leading Licensees Already Onboard CAMBRIDGE, England, January 7/ -- ARM (LSE:ARM); (Nasdaq:ARMHY) today announced that 18 ARM Partners are using products from its Mali(TM) graphics portfolio. ARM® Mali55(TM) and Mali200(TM) graphics processing units (GPUs) have been licensed by nine SoC vendors, including Micronas Inc., and Zoran (who...
Read More »
Innovative Multi-GPU Technology Raises Performance, Reduces Power Consumption for PC Graphics LAS VEGAS, Jan. 7 -- CONSUMER ELECTRONICS SHOW - NVIDIA (NASDAQ:NVDA), the world leader in visual computing technologies, today announced the industry's first hybrid technology for PC platforms - Hybrid SLI(TM) - that addresses two critical issues: increasing graphics performance and reducing power...
Read More »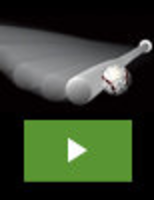 Our goal is to help every athlete derive maximum enjoyment from their sport and become a better player. We offer a line of innovative training tools that combine cutting-edge technology and out of the box thinking to deliver an unbeatable competitive advantage. The Vector® Sports Training Ball is just another example of our commitment to innovation. To learn how the Vector® is helping ballplayers everywhere, see our video.
Read More »