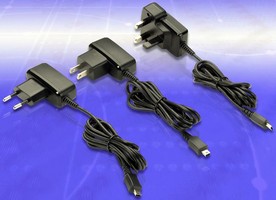 Offered in 3 models with different input plugs to suit global regions, wall-mount DCH3 series has universal 100-254 Vac input; generates regulated 5 V output, with power capability of 3 W; and meets Energy Star Level IV efficiency standard. Products provide constant voltage, constant current output suited for charging portable consumer electronic devices that require 5 Vdc supply and use mini-USB...
Read More »
Available in single, dual, and triple output models with power ratings from 15-40 W, encapsulated KM Series offers combination of output voltages, including 3.3, 5, 9, 12, 15, and 24 V. PCB-mount power supplies are designed for convection cooling and can operate in temperatures from -25 to +70°C. With input rating of 90-264 Vac, supplies feature reinforced 4 kVac input to output isolation,...
Read More »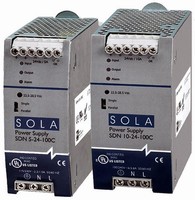 Available in 5 and 10 A, 24 Vdc output versions, SDN-C power supplies accept universal input and offer built-in sag immunity, power factor correction, and PowerBoost(TM) overload capability. Both versions incorporate parallel operation capability as well as LED-based visual diagnostics system that shows input and output status to facilitate troubleshooting and minimize downtime. Standard with...
Read More »
Cincon CFM60T Series of 60 W AC/DC power supplies offers triple outputs in combinations of 3.3, 5, 12, and 24 Vdc from 2 x 4 in. package. Along with universal 90-264 Vac input, series features protection circuitry, line regulation of 1%, and load regulation as low as 3%. RoHS-compliant products carry UL, CSA, and TUV safety approvals to worldwide EN60950-1 standards and offer EMI performance to...
Read More »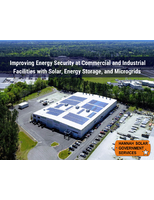 Check out this white paper to learn how onsite power generation can prevent your company from experiencing costly outages.
Read More »
Supplied in 3.00 x 8.17 x 1.72 in. package, PMP150 Series medically approved desktop ac/dc power supplies operate from 90-264 Vac, feature active power factor correction, and come in single-output models from 12-48 Vdc. Conversion efficiencies up to 90% allow for operation without internal cooling fan, and EMI performance meets Class B for radiated and conducted emissions. Input to output...
Read More »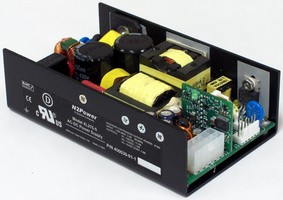 Offering efficiencies up to 90%, N2Power XL275 Series has power density of 12.22 W/in³ and is available with optional I²C-based PMBus(TM) capability. Four models provide single outputs from 12-56 Vdc, along with secondary 12 Vdc/1 A output and 5 Vdc/1 A standby output. All outputs may be paralleled, and all have universal 90-264 Vac input with active PFC. Digital microprocessor control...
Read More »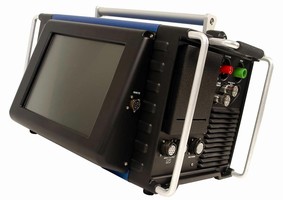 Swagelok® welding system M200 features high-resolution, 12.1 in. color industrial touchscreen which enables users to choose from 1 of 3 forms to enter weld programs, including automatic weld schedule programming. It has automatic shield gas control, multilanguage capability, as well as universal voltage input from 100-230 V. Working with all available Swagelok weld heads, portable system...
Read More »
Series C300 dc/dc converters, rated at 150 W, offers 7 dc input ranges from 10-16 V to 320-380 V with 10 single-output voltages from 5-220 Vdc. Power supplies in C300 ac/dc series offers same range of output voltages from choice of 110, 230, or 115-230 Vac inputs, and BP200 series battery chargers provides output voltages from 12-290 Vdc. Efficiencies range from 70-90%, and all models feature...
Read More »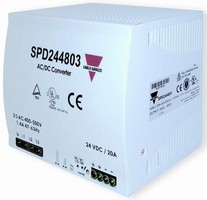 DIN rail-mount SPD Series includes 480 W, 3-phase switching power supplies available in 24 and 48 Vdc output voltages. Protected against short circuits, overvoltage, and overload, products come in metal housing with screw terminals and feature internal noise filtering as well as potentiometer for fine-tuning dc output voltage. Series offers universal input voltages of 340-575 Vac and 480-820 Vdc...
Read More »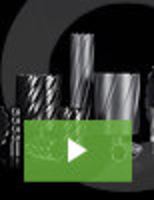 As a globally recognized manufacturer of industrial grade portable tools, Euroboor is at the forefront of drilling and cutting technology. Our reputation as an industry leader is built on robust products that fit a wide range of industrial cutting and drilling applications. See our video to learn more about all of our quality products.
Read More »