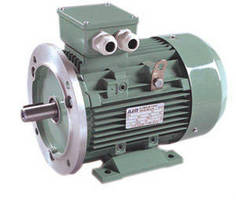 Available in 3-phase and single-phase TEFC and open drip-proof types, NEMA48 and NEMA56 motors are designed with 1.00, 1.15, or 1.25 service factors, depending on rating and frame size, for overload conditions. Units have double shielded bearings and are offered with rolled steel, cast iron, or aluminum housings. With input voltage of 115-120 Vac, NEMA42 motors deliver output power from 118-360 W...
Read More »
Global Industrial( http://www.globalindustrial.com/c/motors/ac-motors-2-phase?utm_source=Thomasnet&utm_medium=banner&utm_campaign=gp_release ) prides itself on providing customers with high quality products at low, unbeatable prices. Leeson® is the latest addition to the Global Industrial website that continues a tradition of quality and affordability. With thousands of models to choose from,...
Read More »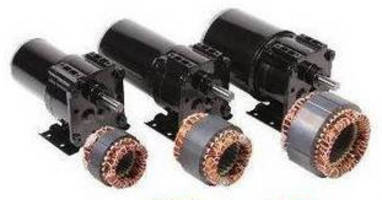 Compact parallel shaft gearmotors, with 100 mm dia, provide continuous torque in compact package with 3-wire hookup. Nine standard versions feature gear ratios from 5.0:1 to 215.6:1 and fixed output speeds from 340 to 8 rpm, respectively, and continuous output torques range from 16-350 lb-in. Providing 1/8 hp, units are powered by 115 V, 60 Hz single-phase TEFC permanent split capacitor motors.
Read More »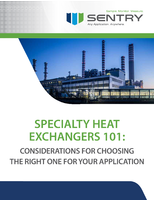 Specialty heat exchangers play an important role in a wide variety of industrial applications, and it's crucial to select the correct device for your application. Check out this guide and learn how to choose the right heat exchanger.
Read More »
Toshiba International Corporation, February 1, 2010 - As an active participant in the effort to stimulate the US economy, Toshiba offers several motors and adjustable speed drives that are fully compliant with the Buy American requirements of section 1605 of the American Recovery and Reinvestment Act of 2009, Public Law 111-5 (ARRA) for manufactured goods. Not only is Toshiba maintaining its...
Read More »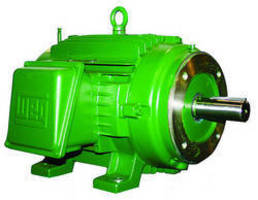 Designed specifically for inverter duty and suitable for applications where 1,000:1 constant torque ratio is required, TENV Vector Duty Motors provide constant horsepower operation to 150% base speed at 40°C ambient. Units feature all cast iron construction, IP55 severe-duty rating, spike-resistant wire, and C-face mounts with feet. Applications include conveyors, cranes, hoists, extruders,...
Read More »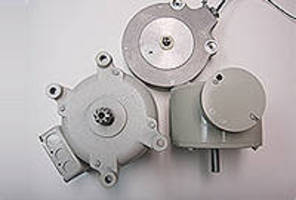 Manufactured using squirrel cage rotor that utilizes both aluminum and copper bars, AC Induction Motors can operate in specific and extreme conditions, including intense dryness, moisture, heat, or cold. Speed and torque can be tailored to individual requirements by shifting conductivity of rotor bars. Many models incorporate feedback sensors such as tachometers or brakes, and gear heads can be...
Read More »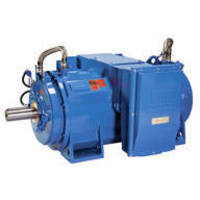 Suited for extreme environments with space constraints, WGM Water Jacket Cooled Motor is available in frame sizes from 315-560 IEC and 5,000-8,800 NEMA with 2-8 poles and voltages from 690-6,600 V. Unit features variable frequency drive operation, vertical or horizontal mounting, and minimized thermal dissipation. Through circulation of water over frame construction and endshields, system allows...
Read More »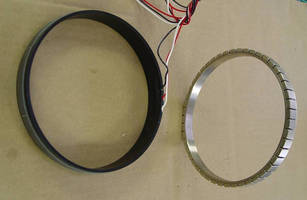 Covering 29-240 mm dia with thin radial length, UTS Series direct drive slotless motors suit direct drive positioning or high speed spindle applications. Frameless feature allows integration of unit into high speed spindles, operate with very low heating. Motors operate from industry standard brushless DC or brushless AC drivers from 12-300 V and can be wound for low speed or high speed...
Read More »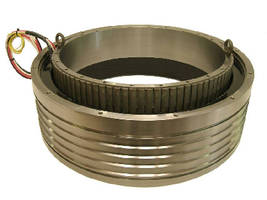 Delivered as kits with separate stator and rotor elements, TK Series is directly integrated into mechanical structure of machine. Motors deliver continuous output torques from 100-7,000 Nm with nominal speeds to 1,000 rpm. Naturally ventilated or water cooled, units offer temperature resistance up to 150°C and immunity to lubricants. Since there are no wear-prone transmission elements such...
Read More »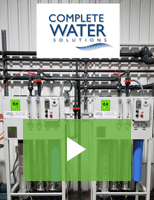 Complete Water Solutions provides full installation tailored to your water treatment needs. Check out the video to learn more.
Read More »