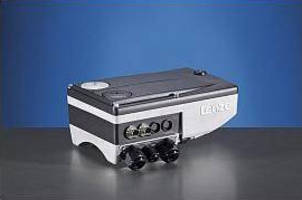 Suited for intralogistic applications/general mechanical engineering, 8400 motec mounts directly on motor and covers power ranges from 0.37-1.5 kW. In VFC eco mode, it adjusts magnetizing current to actual load requirements to optimize energy efficiency. Unit also includes color-coded, illuminated area on surface for visible diagnostics in field or from different mounting positions. Operation and...
Read More »
Siemens Energy has received an order to supply integrated pumping solutions for TransCanada's Keystone Gulf Coast Expansion Project. The pipeline will transport crude oil from Alberta, Canada to serve markets on the U.S. Gulf Coast. The expansion will complement the overall Keystone pipeline system, with the first phase expected to begin delivering crude oil to the U.S. Midwest in mid-2010. The...
Read More »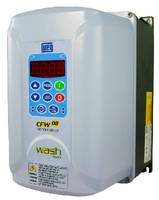 Featuring NEMA 4X enclosure, Model CFW08 VFD can be exposed to water, sprays, high humidity, and dusty environments without damage. Unit is rated for heavy-duty applications supporting 150% current overload capacity and can handle temperatures from 32-104°F with 90% humidity at altitudes up to 3,300 ft. Protective features include over current, motor overload, drive over temperature, short...
Read More »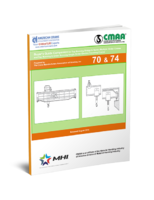 CMAA has organized this Buyer's Guide to promote standardization and to assist prospective buyer's of electric overhead traveling cranes in selection of equipment most suitable for their applications.
Read More »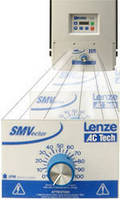 UXBRIDGE, MA - FEBRUARY 2, 2010 - Lenze-AC Tech announces the release of the Potentiometer Option for SMVector NEMA 4X Inverter models. According to company sources, the Potentiometer option is built right into the terminal cover, providing direct front panel access. Steve Dextraze, Inverter Product Manager at Lenze-AC Tech, calls it robust and easy to maneuver and states that the potentiometer...
Read More »
The vehicle comes as a new concept in transportation. With WEG electric traction, its most attractive feature is economy and versatility. Who has never thought, while caught up in traffic, of the possibility of transporting people from the house to school and work in a more efficient way, with less traffic jams, less pollution and less energy consumption? An answer to this question is being...
Read More »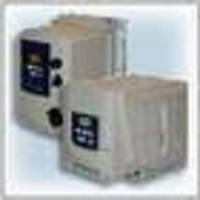 Able to be used with AC induction motors, VariFlex2-RVDF series employs microprocessor technology that manages to control all drive functions. There are 2 frame sizes available to suit main supply voltages, which include 110/230 Vac for 1- and 3-phase as well as 480 Vac for 3 phase. Compatible with general-purpose asynchronous motor control applications from 0.2-2.2 kW, products are offered in...
Read More »
Better cooling for rear-engine buses, motor homes and motor coaches with side-mounted cooling modules ROSEVILLE, Minn.-Horton, Inc., in conjunction with Hub City, Inc., has introduced a mechanically driven variable-speed fan drive system with gearbox for more efficient cooling of rear-engine buses, motor homes and motor coaches with side-mounted cooling modules. The system includes the Horton...
Read More »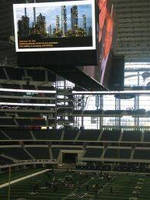 Nearly 600 customers turn out to see, show, venue, and attend technical workshops in the stadium seats Arlington, Texas, November 8, 2009 - Visitors to the ABB Power & Control Road show in the Dallas Cowboys' new stadium, November 4th and 5th, got to see ABB's automation solutions in static exhibits - and the ways in which the stadium utilizes a variety of these solutions to operate much of the...
Read More »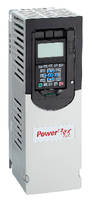 Available in power ranges from 0.75-250 kW or 1-350 hp at 400/480 Vac and 540/650 Vdc input, PowerFlex 753 supports multiple languages and complies with global standards and certifications. DeviceLogix control technology enables users to combine inputs and/or outputs, as well as local logic functions to determine drive's behavior. Drive can also be configured to provide advanced notification of...
Read More »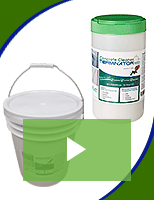 To enhance its appearance by removing oil stains, Terminator-HSD uses micro bacteria to remove the stain without harsh chemicals, acids, or detergents. Check out the video to learn more.
Read More »