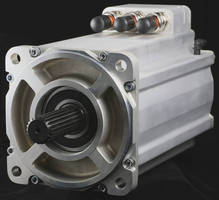 Rohnert Park, CA, August 3, 2010 - Parker's Electromechanical Automaton Division, a leading supplier of motion control technology, is proud to announce that its MPP series traction motor and inverter are integral components of a series-electric hybrid truck deployed by US 1 Industries to serve at the Port of Long Beach. The US 1 truck uses a 215kW Parker MPP traction motor as the single source of...
Read More »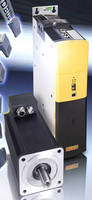 Baldor Motors & Drives UK Ltd has upgraded its range of smart drives with HMS. This range is now able to communicate with a PLC, it is much more open to communication standards and its communication interfaces are consistent throughout the entire range. We wanted to develop enhanced versions of our MotiFlex e100 three-phase drive ranges, able to communicate with any PLC and to comply more easily...
Read More »
Series V1000-4X features epoxy-coated, corrosion-resistant enclosure that meets NEMA type 4X/12 indoor use requirements, UL type 4X/12 standards, and IP66 rating of IEC 60529. Drives come in 200-240 Vac, 50/60 Hz single-phase versions rated from 1/8-5 hp as well as 200-240 Vac and 380-480 Vac 3-phase, 50/60 Hz versions rated from 1/8-25 hp. Function-block diagram programming, DIO, and 2 msec scan...
Read More »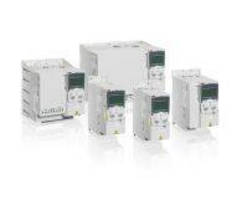 Available in power ranges from 0.5-30 hp, 0.37-22 kW, ACS355 is offered with standard IP20 panel-mounted chassis and supports control of standard AC induction and permanent magnet motors. Safe Torque Off (STO) function keeps drive energized when motor has been stopped and ensures there is no torque on machine. NEMA 1/UL type 1 kit enables wall mounting, and for wash-down applications, IP66/UL...
Read More »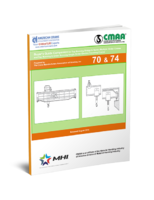 CMAA has organized this Buyer's Guide to promote standardization and to assist prospective buyer's of electric overhead traveling cranes in selection of equipment most suitable for their applications.
Read More »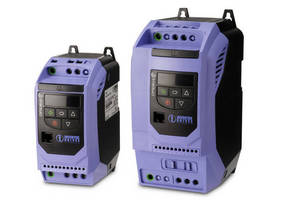 Dart Controls Inc. has added Leeson Electric to its line of products. This completes Dart's goal to be a preferred resource for drive and motor solutions, both AC and DC. The addition of AC drives from Invertek was announced earlier (See Story ID 576066). Customers have benefitted for over 40 years from free and easy access to Dart's technical expertise and support of DC drives - the addition of...
Read More »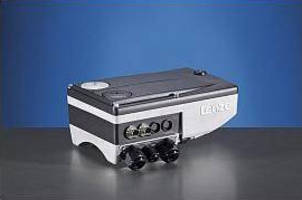 Suited for intralogistic applications/general mechanical engineering, 8400 motec mounts directly on motor and covers power ranges from 0.37-1.5 kW. In VFC eco mode, it adjusts magnetizing current to actual load requirements to optimize energy efficiency. Unit also includes color-coded, illuminated area on surface for visible diagnostics in field or from different mounting positions. Operation and...
Read More »
Siemens Energy has received an order to supply integrated pumping solutions for TransCanada's Keystone Gulf Coast Expansion Project. The pipeline will transport crude oil from Alberta, Canada to serve markets on the U.S. Gulf Coast. The expansion will complement the overall Keystone pipeline system, with the first phase expected to begin delivering crude oil to the U.S. Midwest in mid-2010. The...
Read More »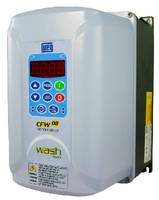 Featuring NEMA 4X enclosure, Model CFW08 VFD can be exposed to water, sprays, high humidity, and dusty environments without damage. Unit is rated for heavy-duty applications supporting 150% current overload capacity and can handle temperatures from 32-104°F with 90% humidity at altitudes up to 3,300 ft. Protective features include over current, motor overload, drive over temperature, short...
Read More »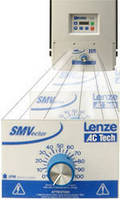 UXBRIDGE, MA - FEBRUARY 2, 2010 - Lenze-AC Tech announces the release of the Potentiometer Option for SMVector NEMA 4X Inverter models. According to company sources, the Potentiometer option is built right into the terminal cover, providing direct front panel access. Steve Dextraze, Inverter Product Manager at Lenze-AC Tech, calls it robust and easy to maneuver and states that the potentiometer...
Read More »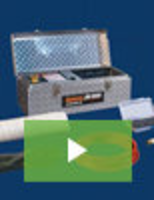 The lightweight, compact JM-1000 Mini-Jet clears grease, sand, and ice with a high pressure water jet.
Read More »