Manufacturers Must Go with Planning for New-Product Launches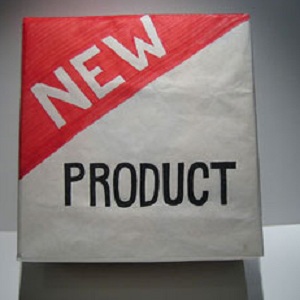 It is vital that machine shops and other manufacturers have in place detailed production planning processes to assure that work begins on time; deadlines are met; machines, tooling, and other equipment are ready for operation; supply-chain logistics are set; and quality products are delivered on schedule to customers or directly to the market. Few managers dispute this. Eighty-four percent of those queried in a recent study, in fact, rated production planning for new products as important or highly important to their success. But when asked about the extent to which production planning initiatives are actively supported in their facilities, there is a marked disconnect. Twenty-nine percent of respondents said they provide significant support to such efforts, and only 7 percent reported a world-class success level with production planning for new products. The message for most companies seems to be that while the spirit of production planning is willing, the flesh - in terms of meaningfully executing plans and procedures - is weak. These are among findings of a study commissioned by Tooling U-SME, of Cleveland, which supplies in-house and online training resources for manufacturers, high schools, and technical colleges. The study, Tooling U-SME Manufacturing Insights Report, surveyed U.S. companies earlier this year, the largest proportion of which were job shops (21 percent) engaged in machining (77 percent of them), assembly (72 percent), and fabrication (55 percent). The study finds that while most companies understand the importance to business of three critical activities - continuous improvement, workforce training and development, and new-production planning - a much smaller number take the steps necessary to integrate these activities within operations, and fewer, still, achieve world-class manufacturing status as a result. In previous articles, I discussed the Tooling U-SME study's findings as they relate to workforce training and development and continuous improvement. This time I look at results from the third part of the study, new-production planning. The study makes clear that planning is critical to the successfully transition of an idea from concept and R&D to finished product. "Innovation success today requires the coordination and collaboration of design with manufacturing and an ability to plan for the production of new products," the study said. "Without production planning, a great design can turn into a product that misses its window of opportunity and the revenues and profit that go with timely market entry." Nevertheless, 25 percent of manufacturers participating in the study stated that fewer than half of their products launch on budget, and 29 percent said less than half of their product launches are on time. One in five manufacturers does not meet budget and deadlines for one-half or more of its product launches. "While many manufacturers clearly rely on new products to sustain their organizations," the report noted, "they may not be considering the need to train management and employees on how to improve the production-planning process, and thus squander ... revenues and profits with late, over-budget launches." Effective planning is critical for companies where innovation and new products are central to growth and profitability in major markets such as automotive, aerospace, and medical. It is also an important component in achieving world-class manufacturing status, which is a selling point to customers when prospecting for new business in auto, aerospace, medical, and other product areas. Ten challenges to production planning were identified by surveyed manufacturers, all of which could be overcome with greater commitment by management to changing procedures and a shift in corporate culture toward enactment and support of necessary measures. The challenges to planning in the study include: organizational silos, capacity constraints, demand fluctuations, lack of awareness of how new production will affect manufacturing and other processes, poor scheduling, supply chain and logistics responsiveness, and changing customer needs. New-product sales have the potential to be a significant source of revenue. Yet 45 percent of respondents, the largest share, said that new products account for just 1 to 10 percent of annual sales. Only 15 percent peg the number at more than 25 percent of annual business. It is, therefore, imperative that companies develop effective planning procedures and back them up with performance-based metrics. Manufacturers that described their operations as being at or near world-class status confirm this. In the study they cited four components of effective planning for new products:
Affirm to the organization that production planning for new products is vital to business success.
Provide significant support for the effort.
Develop and monitor effective new-product metrics.
Affirm that production-planning objectives are critical.
The results of world-class manufacturers in these areas outpaced those of other companies. While 72 percent rated planning as highly important and 48 percent claimed significant support for the process, half reported that new products account for more than 10 percent of annual sales, and 60 percent are on time and on budget with product launches 75 percent of the time.   MORE FROM THE TOOLING U-SME STUDY: Tooling U-SME: Shops Fail to Do What They Stress with Workforce Training, High Regard for Continuous Improvement but No Execution