The Role of Scorecards and Dashboards in Performance Management
Success in performance m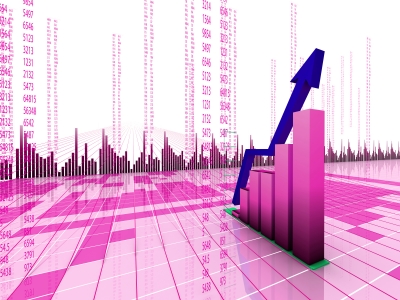 anagement requires measures, standards, and outcomes that support the organization's vision, mission, objectives, and competitiveness.  Communicating, aligning, managing, and connecting all of the pieces are a challenge for any organization. All departmental and staff goals need to be following the same compass and moving in the same direction as the decision-makers. The term "metrics" includes three factors:
A measurement
A standard against which to compare the measurement
A result or outcome
Performance scorecards and dashboards are valuable tools for any business trying to connect all of the dots at and between every level of the organization ensuring the right measurements, the right standards, and the right results. Performance scorecards and dashboards have been providing the "rights" over the last twenty or so years and continue to assist existing users as well as gaining new fans.  Scorecards had their beginnings in work done on performance measurement reporting in the 1950's by General Electric and the work of French process engineers (who created the Tableau de Bord - literally, a "dashboard" of performance measures) in the early part of the 20th century. The balanced scorecard was originated by Drs. Robert Kaplan (Harvard Business School) and David Norton as a performance measurement framework that added strategic non-financial performance measures to traditional financial metrics giving managers and executives a more balanced view of organizational performance. Scorecards and dashboards graphically depict the baseline and the progress over time of some entity, such as an enterprise, an employee, a business unit, or a project toward some type of goal showing the result of tasks and strategies or the lack of tasks and strategies.  A best practice or a standard can be the goal. A scorecard is a statistical record used to measure achievement or progress toward a particular goal over time, and a dashboard offers an at-a-glance view of measurements and key performance indicators. A balanced scoreboard has what they call a "prescriptive" format and should always contain:
Perspectives - groupings of high level strategic areas
Objectives - verb-noun phrases pulled from a strategy plan
Measures - also called Metric or Key Performance Indicators (KPIs)
Spotlight Indicators - red, yellow, or green symbols that provide an at-a-glance view of a measure's performance.
Scorecards are usually spreadsheets integrating financial measures of business success along with nonfinancial and operational information about the business.  Strategic themes of a scorecard may include financial performance, customer satisfaction, process improvement, and employee satisfaction. For each one of these strategic themes, there are objectives, measurements, targets, and initiatives. Each of these sections ensures that a balanced scorecard is essentially connected to the business's critical strategic needs. The scorecard began as a simple performance measurement framework and is now a full strategic planning and management system. It is now a framework providing performance measurements and what should be done on a daily basis and measured at every level of the organization. The organizational vision and strategies set by senior management are communicated to every department and level of the organization.  Objectives, goals, responsibilities, and accountabilities are set by departments and personnel to align with the vision and strategies.  Additional training is included as needed to assist personnel in reaching their goals. The term dashboard originates from the automobile dashboard allowing drivers to monitor the major functions at a glance via the instrument cluster. The corporate world has tried for years to come up with a solution that would tell them if their business needed maintenance or if the temperature of their business was running above normal. Dashboards typically are limited to show summaries, key trends, comparisons, and exceptions. Key elements to a good dashboard are:
Simple
Minimum distractions
Supports organized business with meaning and useful data
Applies human visual perception to visual presentation of information
Enables instantaneous and informed decision to be made at a glance
The balanced scorecard emphasizes employee training and both individual and corporate self-improvement, high performance work systems, a customer perspective, an internal business process perspective, and strategy mapping. The balanced scorecard gets everyone on the same page, and the dashboards keeps everyone moving in the same direction. Â  Marilyn Gettinger is owner and principal of New Directions Consulting Group, which works with organizations on improving their supply chains through process streamlining and reengineering. New Directions Consulting Group offers workshops to companies from 30 employees to multinational corporations. Marilyn teaches total quality management, supply chain management, and international trade at several post-secondary schools. She holds a C.P.M. and is a member of the Institute for Supply Management and the American Production and Inventory Control Society. She can be reached at (908) 709-0656 and mgettinger@aol.com.