Zettler´s AZ2150 Use in Poultry Feeding Systems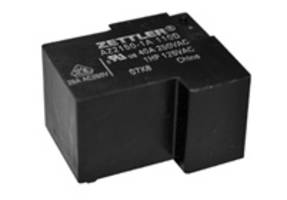 Electronic tools are increasingly used in many agricultural applications. In the field of animal feeding and livestock farming technology, environmental influences such as heavy contamination impose very specific requirements on the ability of electronic components to withstand these conditions.
A market leader in the field of poultry feeding systems approached ZETTLER seeking a solution for the motor control of a screw conveyor that could withstand these extreme conditions. Based on the customer request, an epoxy sealed relay of the  AZ2150 series was selected to isolate and protect the electrical contact from the external environment, ensuring a long life even under the given difficult environmental condition.
All common contact arrangements (1 Form A, 1 Form B and 1 Form C) are available for this relay. The switching capacity extends to up to 40 A at 250 V. Numerous contact ratings are approved by UL and VDE for several load types.
For similar solutions or to discuss the wide variety of application opportunities for the range of ZETTLER electronics relays, please contact:
American Zettler, Inc
75 Columbia
Aliso Viejo, CA 92656
USA
Tel: (949) 831-5000
Read more at www.azettler.com.
About American Zettler
American Zettler, Inc., a ZETTLER Group company, produces over fifty different types of relays to meet the many requirements of commercial and industrial applications. Because of their high reliability, American Zettler relays are used in a wide range of demanding applications including telecommunication and security systems, solar inverters and electric vehicle charging equipment, home appliances, lighting and energy management controls, HVAC/R, industrial controls and many other types of electric and electronic equipment. 
More from Construction Equipment and Supplies