You Can't Manage What You Can't Measure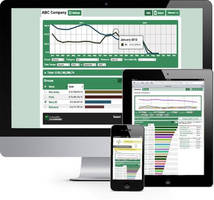 The Sustainable Dashboard Tool is a highly advanced Web-based service that is as sophisticated and state-of-the-art as it is easy to use.



The "Dashboard" is designed to make it easy for building managers to monitor and measure their use of such resources as fuel, oil, electricity, and water to better understand their facility's impact on the environment.



Using these measurements, the Dashboard helps users become more efficient, reduce waste, cut costs, and improve their bottom line.



For more information, visit http://green2sustainable.com.

More from Machinery & Machining Tools