Y-Type Strainer is rated to ASME Class 2500 standards.
Press Release Summary: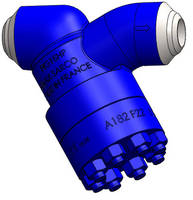 Fig 18HP protects equipment from pipeline debris - scale, rust, jointing compound, weld metal, and other solids - in flowing liquids or gases. Suited for Oil and Petrochemical industry as well as other high-pressure applications, alloy steel strainer is capped, drilled, and tapped to enable blowdown valve to be fitted to drain and clean screen in service. Stainless steel, Monel, perforations, and mesh strainer screen options are available.
---
Original Press Release:

Spirax Sarco Introduces the Fig 18HP Strainer Range Rated to ASME Class 2500 Standards



Blythewood, SC - Spirax Sarco is pleased to announce the release of the Fig 18HP alloy steel Ytype strainer rated to ASME Class 2500 standards. The Fig 18HP is designed to protect equipment from pipeline debris such as scale, rust, jointing compound, weld metal and other solids in flowing liquids or gases making this ideal for the Oil and Petrochemical industry and other high pressure applications.

This new range of strainers has a large screen area providing high Cv and low pressure drop as well as making the frequency of blowdown for cleaning considerably reduced. The Fig 18HP strainer is capped, drilled and tapped to enable a blowdown valve to be fitted to drain and clean the screen in service, therefore reducing system downtime.

The Fig 18HP features a wide range of strainer screen options that are available in stainless steel, Monel, perforations, and mesh.

Contact your local Spirax Sarco representative to assist you in matching the most appropriate size to meet your specific needs.

About Spirax Sarco, Inc.
Spirax Sarco is the world leader in steam system management. The Company provides a broad range of fluid control products, engineered packages, systems expertise and site services for its diverse range of over 100,000 industrial and institutional customers. The Company helps its customers to optimize production capacity, reduce energy costs and emissions, improve product quality and enhance the safety of their operations. Spirax Sarco has strategically located manufacturing plants around the world and employs approximately 4,700 people, of whom around 1,300 are direct sales and service engineers. Further information can be found at http://www.spiraxsarco.com/us.

For further information about application areas and user experience please contact:
Tele: 800.883.4411
Email: ssisales@spirax.com
www.spiraxsarco.com/us

Press and Media contact:
Tracy Britt
Spirax Sarco Inc.
Tele: (803) 714-2036
Fax: (803) 714-2222
E-mail: tbritt@spirax.com