XLPE VFD Cables feature 3 symmetrical grounds.
Press Release Summary: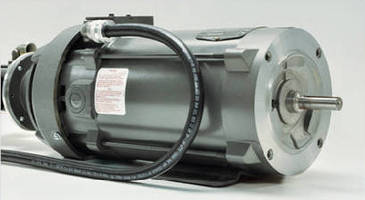 With 3 symmetrical grounds, DRIVEFLEX® A219 Series minimizes stray currents in motor shaft and bearings. In addition to thick wall insulation RHW-2 for added safety in wet and dry conditions, cables feature dual layer shield with foil and braid combination for EMC compliance. Flexible materials allow 7.5 OD bending radius for routing of conductors within cabinet. For code compliance and added protection against high-voltage spikes, cables have 2,000 V Flexible VFD and Servo Cable UL listing.
---
Original Press Release:

Lutze DRIVEFLEX® 3 Symmetrical Ground VFD Cable - A New Standard Amongst the Premium Drive Cables



Charlotte, NC, — Lutze Inc expands its DRIVEFLEX® family of XLPE VFD cables by adding a new cable construction for larger electrical motors. Like all DRIVEFLEX® cables the new A219 series with 3 symmetrical grounds was designed with flexibility in mind. Flexible design allows routing of the conductors within the cabinet as well as improves ease of stripping handling, thus saving time and money.  DRIVEFLEX® is the most flexible XLPE VFD cable in its class.



The main benefit of the 3 symmetrical ground design is to reduce stray currents in the motor shaft and bearings, therefore extending the life time of the motor. Not all 3 symmetrical ground VFD cables are designed equal, as the superior construction of DRIVEFLEX® A219 3 symmetrical grounds VFD cable offers the following premium features:



- Thick wall insulation RHW-2 for added safety in wet and dry conditions

- 2000V UL listed "Flexible VFD and Servo Cable" for code compliance and added protection for high voltage spikes

- Low capacitance for long cable runs

- Dual layer shield with foil and braid combination for improved EMC compliance

- Flexible materials allowing 7.5 OD bending radius



Lutze DRIVEFLEX® A219 3 symmetrical ground VFD cable sets a new standard of excellence for premium drive cable. It is recommended for industrial applications where only the best quality is acceptable and an investment for safety and motor life time is a priority. Further information on www.driveflex.com.



Lutze Inc. designs, manufactures and markets control products for factory automation and specializes in flexible industrial cable marketed under the following brands: Lutze Silflex®, Superflex®, Superflex® Plus, DRIVEFLEX®; grounding and wire management products, compact power supplies, industrial Ethernet switches, LSC-Wiring System for control cabinets, current control system LOCC-box and relays.



Lutze Inc. located in Charlotte, NC, is part of the Lutze International Group.  Founded in 1958, Lutze International Group has manufacturing and distribution operations in Germany, Austria, France, Switzerland, Great Britain, Czech Republic, China and the USA. Lutze solutions mean improvement and innovation.



For more information or samples, please contact:

Lutze Inc.

Marketing

13330 South Ridge Drive

Charlotte, NC 28273   

Tel.: 800-447-2371   

Fax: 704-504-0223   

www.driveflex.com

www.lutze.com

info@lutze.com







Related