Wireless Blood Pressure Monitors promote better health management.
Press Release Summary: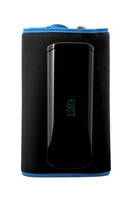 With streamlined profile, LifeSource UltraConnect Wireless upper arm and wrist blood pressure monitors support stand-alone use as well as optimized wireless use when coupled with iOS and Android smartphones. Tubeless design slips onto wrist or arm, and IntelliSense technology connects with app to automatically detect and connect to monitor. Offline operation allows transfer of up to 100 readings to app at later time. OLED display and support for 4 or more users are standard.
---
Original Press Release:

A&D Medical Introduces its LifeSource UltraConnect Wireless Devices



Premium Line of BLE Devices Blends Function and Design for Better Health Management



LAS VEGAS -- A&D Medical, a global leader in connected health and biometric measurement devices and services, will be unveiling a new line of personal mobile health devices as part of the WellnessConnected family - LifeSourceUltraConnect - at CES 2016, with the introduction of its LifeSource UltraConnect Wireless upper arm and wrist blood pressure monitors.



With a sleek, streamlined profile, the new wrist and upper arm wireless blood pressure monitors represent the launch of the first products in a new line of connected health devices that will expand the company's family of medical-grade and consumer health monitoring devices.



"The new form factor brings blood pressure monitoring to an enhanced level, allowing the products to support both traditional stand-alone use as well as improved wireless use when coupled with a smartphone," said Terry Duesterhoeft, President and CEO of A&D Medical.  "We designed the new products based on feedback from consumers, who wanted simplified products with easy-to-use wireless capability, while also delivering accurate data points that can be seamlessly shared with healthcare providers."



The new LifeSource UltraConnect blood pressure monitors offer an unmatched set of features and capabilities including:



--  A sleek, tubeless design that slips easily on the wrist or arm;

--  Light-weight style so users can effortlessly transport the device wherever they go, ensuring they can consistently track and share blood pressure readings;

--  IntelliSense technology which allows the company's A&D Connect App to automatically detect and connect to the monitor for a seamless user experience;

--  An offline, stand-alone operation, allowing for the subsequent transfer of up to 100 readings to the A&D Connect app at a later time;

--  A bright OLED display to provide illuminated feedback of measurement results; and

--  Multi-user support functionality for 4 or more people.



As with existing A&D Medical devices, users will be able to operate the UltraConnect blood pressure monitors with their mobile device using the company's free companion app - A&D Connect - designed to enhance the end-user experience with engaging and easy-to-use features such as graphing, trending, unlimited memory, reminders, and goal setting.



Designed for simplified monitoring and data transfer, the new LifeSource UltraConnect provides even more robust compatibility with both iOS and a wider range of Android devices.



That data is transmitted through the user's smartphone to his/her personal WellnessConnected account on A&D's secure cloud, and can then be shared with physicians, other care givers, and loved ones via email, social media, or through an A&D partner API.



"The new product line leverages our deep experience in designing and delivering connected products to both the consumer wellness and healthcare spaces," said Mr. Duesterhoeft.



The new LifeSource UltraConnect blood pressure monitors will be available in the summer of 2016.



About A&D Medical

Since 1977, A&D Medical has manufactured and distributed a full line of advanced biometric monitoring solutions including blood pressure monitors, weight scales, activity monitors, and other health monitoring devices for consumer and professional use. A&D Medical is the worldwide leader in connected health and biometric measurement devices and services for consumer wellness and chronic condition management, marketing under the A&D brand globally and also the LifeSource brand in North America. A&D Medical is a division of A&D Company, a global manufacturer of measurement equipment, with operations in Asia, Europe, Australia, Russia, North America, and South America.



For more information about WellnessConnected, please visit www.wellnessconnected.com.



For general information about A&D Medical, please visit www.andonline.com.



CONTACT: A&D Medical Contact: Mei-Mei Stark, mstark@andonline.com, 408-518-5125; A&D Medical Media Contact: Liz Kohler, lkohler@andonline.com, 414-828-6198

More from Fluid & Gas Flow Equipment