Wichita USD 259 and Hellas Construction Partner Once Again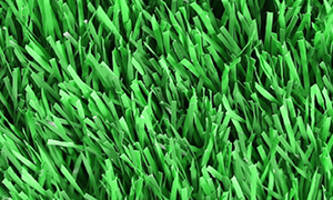 Wichita North and Wichita East high schools in Kansas are following suit with other schools in the district having Hellas Construction install Matrix Helix™ synthetic turf, Cushdrain®, and Eco Nailer™ boards.
WICHITA, KAN. (PRWEB) NOVEMBER 23, 2020 - On June 15th of 2009 the Wichita Public Schools Board of Education selected Hellas Construction to install multiple turf fields across the district. On November 9th of 2020 the Wichita Public Schools Board of Education once again selected Hellas to replace the turf fields it installed over 10 years ago. This time the installations at Wichita North and Wichita East High Schools will include Matrix Helix™ Turf, Cushdrain® shock pad and Eco Nailer™ boards.
"When the bond issue was passed in November of 2008, our district did an exhaustive search on turf fields. We researched and looked at about 6 different turf companies. Our research committee came to the unanimous decision that Hellas turf was the best option for our district fields. Hellas has proven over the last 10-11 years to be exactly what we thought their fields were. The very best in the industry. Hellas has been great to work with from the beginning. They have been and are very responsive to our needs and are always quick to respond to any issues we have. I am excited that with the East and North fields being redone this coming summer that all of our original fields will have been replaced with the Helix turf and Cushdrains" said Jay Means – District Director of Athletics, USD 259.
The Matrix® Turf fields that were installed in 2010 lasted two years past the eight year industry average life of a synthetic turf field. Matrix turf fields, if properly maintained, average a 10-year lifespan before replacement is needed which is 25% longer than other turf brands. In 2019, Wichita Heights, Wichita Northwest, Wichita South and Wichita West underwent the same turf replacements and Cushdrain installation. The Cushdrain shock pad being installed will improve shock absorption, providing student-athletes optimal protection from concussions. Made of non-toxic components, the elastic layer will improve drainage of the turf and minimize downtime by heavy rains.
Eco Nailer is an ecologically friendly nailer board used in the turf installation process to secure the synthetic turf in place. Eco Nailer is 100% recycled plastic made from turf waste. Eco Nailer will not rot, mildew, decay, or warp, even under extreme freeze-thaw cycles and in wet climates. Eco Nailer has a 25-year warranty and will last 2-3 turf cycles.
Headquartered in Austin, TX, Hellas takes a turn-key approach to athletic facilities. Hellas owns and operates its own construction and installation equipment using its own crews. The firm also manufactures its own synthetic turf, track and court surfacing materials at three factories in the United States. These investments allow Hellas to meet the timing, budget, and quality demands of its clients without reliance upon third parties. With a full operational hub in Wichita, Hellas is well-positioned to serve Kansas and the Central Region as a whole.
Michelle Kuhns, Central Region Vice President said, "I have been extremely honored to work with Wichita Public Schools for many years. Hellas Construction has partnered with Wichita Public Schools since 2009 and we continue to work together on making the facilities for the Wichita students and the community top-notch. I look forward to collaborating with Wichita Public Schools as we strive to empower Wichita students to be the best they can be."
Over the summer Michelle Kuhns was named by the Wichita Eagle as one of the Top 50 Most Influential Women in Sports. This list highlights "women who are making a difference in their communities right now.
Hellas Construction, Inc. headquartered in Austin, TX, is the largest vertically integrated sports construction contractor in the United States, specializing in the general construction of sports facilities and sports surfaces. Hellas champions innovative artificial turf manufacturing, base construction, field, track and tennis planning, along with installation and maintenance. Hellas products are protected by one or more of the following patents: 6,800,339; 7,838,096; 7,249,913; 7,364,634. hellasconstruction.com
Wichita Public Schools is the largest school district in Kansas, educating approximately 11 percent of all public-school students in the state of Kansas. WPS serves students in 94 schools and special program locations, employing nearly 10,000 dedicated professionals. usd259.org