Why You Should Outsource Your Injection Molding Project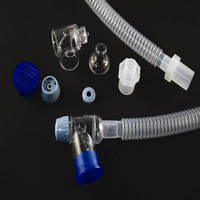 The investment to design, implement and maintain in-house injection molding projects can be complicated and costly. Resources needed to devote to this endeavor, such as equipment and personnel, are circumvented by outsourcing such projects to expert companies. Using an outsourced company with a history of experience, and the latest cutting-edge equipment, can easily outweigh the undertaking of in-house operations.

Lower Costs Because No Capital Investment Needed

Injection molding projects come with requirements that include injection molding equipment, maintenance of that equipment, personnel to design projects, personnel to operate the equipment, and other production employees. Commercial space is necessary to house the equipment and personnel. The capital investment to cover these expenses can be costly. Outsourcing your injection molding projects can be the best solution to keep costs low and have one point-of-contact for all projects.

Injection Molder Design Experts Offer Designs for Manufacturability

Design is the first important step in injection molding manufacturing. Using an outsourced injection molding company to handle your projects comes with design experts. These design experts have knowledge of the latest manufacturability standards needed to make a project successful. They have the experience to handle quality certifications, mold building as well as mold and finishing services your project requires. Having these design experts to rely on ensures a successful injection molding project.

Injection Molders Offer All Services in One Vendor

One point-of-contact and obtaining all services in one vendor makes your project simple and easy to manage. Services such as design and development, production supervision and quality control can all be handled by the outsourced vendor. Tooling and manufacturing processes are also professionally handled by the outsourced company. Since this is all they do, the expertise is invaluable.

Vendors Have Multiple Customers So Lowers Costs and Increases Capacity

Equipment is expensive and requires a substantial investment for purchasing and maintaining the machinery. Injection molders have already made this capital investment. They can keep costs lower for all customers as they use this equipment across all their projects. Since this major expense is not limited to a few projects, like an in-house capital investment can turn out to be, outsourced companies can offer lower costs to their wide base of clients. Outsourced companies invest heavily in equipment to have the capacity to handle multiple projects and designs. This increases the capacity for production of injectable mold products and generates quicker turn around times when compared to in-house operations.

Conclusion

Obtain quotes from outsourced firms. Compare those numbers to the capital investment necessary, the need for design experts, and the higher costs for conducting these projects in-house. Choosing the right injection molder for your project is important based on your project requirements. Outsourcing to a one point-of-contact company, who has a history of design expertise and the high-tech equipment to complete the project, make choosing an outsourced company the best decision.

If you choose Crescent Industries, you can be sure that you are dealing with individuals that have the skills necessary for your projects success.

Crescent offers design and development services, mold building services, injection molding services and several value added services including assembly and packaging. To learn more about Crescent's services and capabilities, www.crescentind.com/index.html or call 1-800-411-3844.


More from Software