What You Need to Know about Kitchen Exhaust Cleaning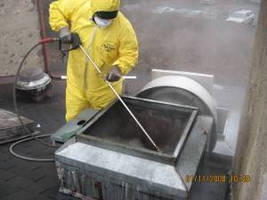 Many restaurant and commercial kitchen owners may not realize how important it is to completely clean the entire exhaust system-this includes not just the hoods and filters, but also the fans and all associated ductwork. Kitchen exhaust systems are designed to pull in smoke exhaust and grease. If the grease accumulates, it can become the fuel for a major fire hazard. Therefore, it is necessary to have a regular cleaning program to ensure that the exhaust systems are properly maintained-filter and fire suppression system maintenance is NOT enough. The entire exhaust system needs to be cleaned.

As kitchen exhaust cleaners for 15 years and members of the International Kitchen Exhaust Cleaners Association (IKECA) since 2006, we are well-aware of the potential fire hazard in commercial and institutional kitchens. Not only do we employ Certified Exhaust Cleaning Specialists, but we also control and dispose of all wastewater and fully comply with the EPA's Clean Water Act. We ensure that all visible grease, debris, and contaminants are removed from all accessible areas of the kitchen exhaust systems, in accordance with NFPA-96 and IKECA standards.

In order to guarantee that your kitchens are properly maintained, it is essential to fully understand the fire safety requirements related to the design, installation, operation, inspection, and maintenance of all kitchen systems. In a recent press release, we outlined some major key points all restaurant owners should know about kitchen exhaust cleaning. Here are some of the more important elements:

· Owner's responsibility: This essentially comes down to keeping the system clean of grease and particulate buildup, and reduce the risk of a fire hazard. An incomplete cleaning performed by a low priced contractor (with most likely inadequate insurance coverage) will not protect the owner from the cost and litigation of a fire.

· Frequency of kitchen exhaust hood system cleanings: Depending on the type of systems used and volume of cooking, frequencies range from monthly and quarterly to semiannually and annually.

· Definition of clean: The industry standard is to clean to bare metal. Inspection elements and grease gauges can help aid in determining the cleanliness of the system.

· Access doors: The most effective and efficient way to clean kitchen exhaust systems is by accessing as much of the system as possible. In order to reach parts of the system including horizontal and vertical ductwork, openings must be installed to clean these areas.

· Proper documentation: Many KEC contractors provide reports showing pre and post cleaning photographs and other observations and recommendations important to your system. In-depth reports and certificates of completion will provide owners with documentation necessary for insurance representatives, fire marshals, and other authorities having jurisdiction.

Don't let a grease fire take down your entire kitchen. Learn about the various standards and regulations and ensure that your kitchen exhaust hood systems are receiving the proper cleaning and maintenance. For more information, please call 1-800-220-6547 or visit our website www.imc.cc.


More from Adhesives & Sealants