Floor, Lift Truck and Conveyor Scales
What Makes an Outstanding Ton Cylinder Scale?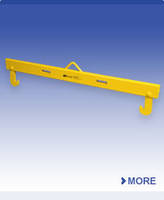 Scaletron's Model 3000 Series Ton Cylinder Scales offer many advantages that our competitors can't match!
The new video details how Scaletron's corrosion resistant design features stainless steel load cells and hardware with a rugged steel frame that is zinc oxide primed and dry powder epoxy coated. In addition, unlike competitive models that use a combination of a hydraulic load cell and a pressure transducer, Scaletron's ton container scales feature fully electronic, digital operation.
Watch our new video (https://www.scaletronscales.com/news/ton-cylinder-video-763) to learn the unique advantages of Scaletron's complete line of ton cylinder scales including:
Increased Reliability
Improved Accuracy
Lower Costs
Multiple Sizes
About Scaletron Industries, Ltd.
Scaletron Industries, Ltd. is the industry leader in corrosion resistant scales for use in the harsh environments of the municipal drinking water, waste water treatment and industrial process water treatment industries. Scaletron offers a full line of mechanical and electronic scales including cylinder, ton cylinder, drum, tank, platform, and spill containment scales. Scales are designed for weighing corrosive chemicals including powders, liquids, and liquefied gases. Scaletron offers a full, 5 year warranty on all products.
For more information including features, literature, drawings, OEM manuals, and bid specifications please visit www.scaletronscales.com/2308cs.html or call Scaletron Industries at 215-766-2670.
Contact This Company Download Spec Sheet
More from Test & Measurement