Webster Ships Class I, Div. II Burner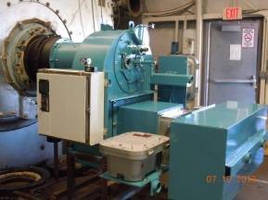 Winfield, Kansas – Webster Engineering announces the shipment of a HDRV5G/G process gas burner especially designed for Class I, Div. II hazardous locations.  The unit has an output of 14,200 MBH and uses the Fireye PPC6000 linkageless control system. The burner is equipped with Webster's patented Temp-A-Trim air density trim system. 



This HDRV burner will burn a variety of waste gases along with natural gas in an industrial processing application. The HDRV burner is well suited for this type of application as its unique design allows for wide variations in BTU content and other site variables while maintaining good combustion. The burner is equipped with a dual head canister (waste gas & natural gas), explosion proof actuator housings and stainless steel electrical enclosures (air/nitrogen purged). 



Webster offers a wide variety of alternative fuel burners for most waste gases and liquids. Control systems and combustion head design are matched to each customer application.



More from Software