Weather MicroServer SNMPv3 Protocol Adds Security Features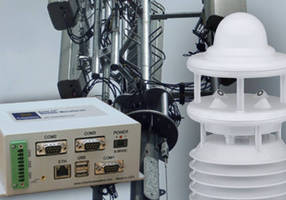 Columbia Weather Systems' Weather MicroServer now supports SNMP v3 which adds privacy and authentication to the Simple Network Management Protocol. Users can monitor and manage devices on IP network applications that are affected by weather conditions such as the telecommunications industry.



Developed for a U.S. Air Force technology application, this MicroServer upgrade will benefit any SNMP user who requires a high level of security.



Columbia Weather Systems offers weather monitoring solutions for government and industry applications worldwide.



More from Controls & Controllers