Wall Colmonoy Exhibiting at MRO Americas April 9-11, 2019 – Booth 4742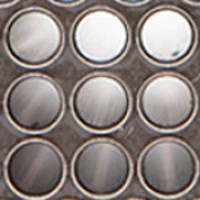 Wall Colmonoy is pleased to announce they will be exhibiting for the first time at MRO Americas April 9-11 in Atlanta, GA at booth 4742.
Wall Colmonoy will be promoting their OEM and Aftermarket products and services for the Aerospace industry. 
Brian Martin, Director of Business Development for Aerobraze states "We are very excited to exhibit at our first MRO Americas show. We have walked the show in the past and found that our wide range of OEM and Aftermarket capabilities for the Aerospace industry was a perfect fit for this show. We look forward to discussing Wall Colmonoy's complete MRO capabilities with the attendees of the show. We welcome you to stop by and say hello at booth 4742!"
Wall Colmonoy offers a full range of capabilities through its Aerobraze and Alloy Products Divisions. Aerobraze specializes in the manufacture and repair of turbines, diffusers, vanes, honeycomb, heat transfer cores, aircraft exhaust systems and other aircraft and engine components. Components are produced through the processes of vacuum brazing, heat treatment, welding, thermal spraying and machining. Aerobraze quality standards include AS9100 Rev D, ISO 9001:2015, EASA.145.6085, AWS D17.1/D17.1M:2017 (Welding), Nadcap approvals in brazing, heat treat, welding, NDT, chemical processing, and coatings. FAA-Repair License and a FAA-DER & FAA-DMIR on staff.
Its Alloy Products division develops and manufactures Nicrobraz®, the leading nickel-based brazing filler metal, used within the Aerospace industry for honeycomb and blade applications. Nicrobraz® is supplied as powder, paste, tape or foil. Colmonoy® surfacing products are used to coat metal parts to make them last longer and provided for HVOF, PTA, Spray & Fuse, & Laser Cladding. All products adhere to ISO 9001 standards.
"I look forward to meeting many customers at the show in April. Wall Colmonoy invented the first nickel-based brazing alloy for jet engines in the 1950s. We want to carry on that legacy of innovation and continue to serve the industry with our expert technical support and quality products for both brazing and surfacing," asserts, Lydia Lee, Director, Brazing Engineering Center.
Wall Colmonoy has a long and proud history within the aerospace industry. In addition to the development of Nicrobraz® brazing filler metal, Wall Colmonoy pioneered the very first heat exchanger overhaul procedure and developed high temperature furnace brazing, which is used extensively in OEM and aftermarket. Wall Colmonoy's brazing and manufacturing expertise has resulted in increased efficiencies and significant cost savings in maintaining and extending the life of aircraft and engine parts.
For more information, visit www.wallcolmonoy.com/mro.
Wall Colmonoy MRO. Making your aircraft and engine parts last longer.
Contact: Jim Nicoll - Marketing Associate, jnicoll@wallcolmonoy.com, +1 (248) 585-6400 x233
More from Thermal & Heating Equipment