VSM Introduces New Line of Ceramic Products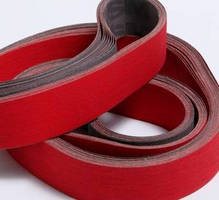 VSM Abrasives has announced a new line of ceramic coated abrasive products. These products are being produced with grain manufactured by VSM and incorporating "Seeded Gel" technology.

This grain technology is more homogenous in structure, allowing the product to last at least 30% longer than previous products, depending on the application. This added longevity in life saves customers time and money in their operations.

If you would like more information about these new products, please contact VSM for more information.

More from Fluid & Gas Flow Equipment