Visit with PPMD's Medical Device Development & Manufacturing Experts at MD&M West, Feb. 6-8 in Anaheim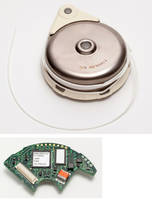 Proven Process Medical Devices is heading to Anaheim, California for the annual MD&M West 2018 trade show and exposition where we'll be exhibiting some of our most exciting products and sharing insights gleaned from over 22+ years of experience designing and manufacturing Class II and Class III medical devices of all kinds.
At MD&M West, Booth 2385, Proven Process will showcase its portfolio of medical devices, including its Implantable Drug Infusion Pump, Electrophysiology Catheter Placement Robot and RF Surgical Control Generator. In addition to these featured devices, our engineering team will be on hand to discuss the comprehensive range of capabilities and services it provides as a trusted outsourced provider to the medical device industry.
Guided by our Concept-to-Customer approach, Proven Process ensures the world's most exciting new medical devices achieve on-time and on-budget market delivery. Our work ranges from complex cardiac devices to in-vitro diagnostic devices to disposables, implantables, robotics, and sterile kits for the world's leading global healthcare brands as well as many start-ups.
For more information about Proven Process or to schedule a meeting at the show, contact National Sales Manager Mike Kanis at (508) 261-0849 or mkanis@provenprocess.com.
More from Material Handling & Storage