Vishay Intertechnology Announces Support for Commercial MLCCs Being Discontinued by Certain Suppliers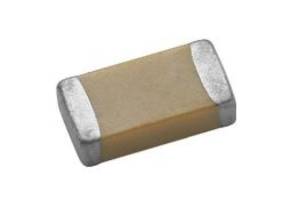 MALVERN, Pa. - March 8, 2018 - Vishay Intertechnology, Inc. (NYSE: VSH) today announced that it is offering a number of essential multilayer chip capacitors (MLCCs) for which end-of-life (EOL) product change notifications (PCNs) have recently been issued by certain component manufacturers. The company is also offering supportive delivery times for a number of MLCC products currently experiencing shortages on the world market.
The devices in question include large body size NP0 and X7R MLCCs in the 0402, 0603, 0805, 1206, 1210, and 1812 case sizes. NP0 MLCCs from Vishay feature capacitance values up to 1 nF with voltage ratings up to 50 V; X7R MLCCs from Vishay feature capacitance values up to 1 μF with voltage ratings to 50 V.
Vishay offers SMD and leaded versions of its MLCCs. Product details are available at http://www.vishay.com/capacitors/ceramic/. Lead times for production orders are typically 12 to 14 weeks.
Vishay Intertechnology, Inc., a Fortune 1000 Company listed on the NYSE (VSH), is one of the world's largest manufacturers of discrete semiconductors (diodes, MOSFETs, and infrared optoelectronics) and passive electronic components (resistors, inductors, and capacitors). These components are used in virtually all types of electronic devices and equipment, in the industrial, computing, automotive, consumer, telecommunications, military, aerospace, power supplies, and medical markets. Vishay's product innovations, successful acquisition strategy, and "one-stop shop" service have made it a global industry leader. Vishay can be found on the Internet at www.vishay.com.
More from Materials