Virginia Tech Solar House Competes in Solar Decathlon Europe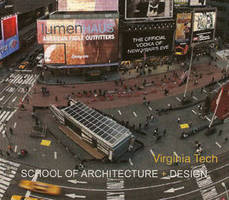 The Solar Decathlon - Europe begins in Madrid this month and the Virginia Tech Solar House is competing using an Orion 420(TM) weather station with Weather MicroServer(TM) and WeatherMaster(TM) Software to help optimize energy usage.

The Orion 420 weather station from Columbia Weather Systems monitors rainfall, temperature, pressure, humidity and ultrasonic wind speed and direction with a compact all-in-one sensor unit. It provides 4-20 mA output for compatibility with PLC systems.

"Lumenhaus", by Virginia Tech's School of Architecture and Design, was originally engineered for the 2009 U.S. Solar Decathlon sponsored by the Department of Energy. At the turn of the New Year, the house was on Times Square in New York for four days exhibit and an appearance on "Good Morning America."

Photo Courtesy of Virginia Tech School of Architecture + Design.

More from Controls & Controllers