Victrex APTIV(TM) Film Meets Stringent FAA Flame Requirements for Aircraft Insulation Systems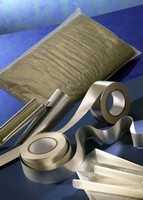 West Conshohocken, PA USA - (September 9, 2008) - To meet the new FAA fuselage "burn-through" barrier requirement for all new aircraft manufactured after September 1, 2009, commercial aircraft producers and insulation manufacturers are actively developing new lightweight thermal acoustic blanket (TAB) insulation systems constructed with APTIV(TM) PEEK-based covering film. "The APTIV covering film provides an insulation solution that meets the FAA's new performance requirements while giving the airlines a lighter weight solution versus traditional PVF covering films," said John Getz, Commercial Manager of the APTIV Films business. "Victrex is pleased to support this new application area and we are well prepared to meet increasing material demand now and in the future."

Insulation systems have traditionally consisted of fiberglass batting encapsulated in a plastic pillowcase covering. Standard thermal acoustic insulation must slow the propagation of fire in lower-intensity thermal environments. However, the new FAA requirement specifies that insulation surrounding the cargo bay must also be resistant to "burn-through" in an intense thermal environment like that of a fuel-fed fire. This change is driving the redesign of current aircraft insulation systems.

"APTIV film laminates meet FAA FAR 25.856(a) radiant panel testing which mandates the improved resistance to flame propagation for thermal and acoustic insulation blankets," said John Walling, Global Aerospace Marketing Manager at Victrex. "In addition, APTIV films can be laminated to specialized burn-through barrier systems that meet FAA FAR 25.856(b) resulting in a complete system that will meet the new FAA requirements."

The APTIV film is lightweight; an important factor is reducing aircraft weight and increasing fuel economy. "Given rising fuel costs, the entire aircraft industry is very focused on improving aircraft fuel efficiency," explained Walling. "APTIV film can be produced at 6µm (micron) thickness offering significant weight savings versus the existing 12µm PVF insulation systems. In addition to being thinner, APTIV film has lower specific gravity (1.26) versus traditional PVF film solutions (1.38-1.72) which results in a film that is more than 50% lighter while still maintaining all the necessary mechanical and flame characteristics."

APTIV film is produced from VICTREX® PEEK(TM) polymer and provides all of the properties of VICTREX PEEK in a flexible format. Properties include: good inherent permeation barrier properties and low moisture absorption, excellent wear and abrasion properties versus PVF, broad chemical resistance, and low smoke and toxic gas emissions and is halogen free in accordance with IEC 61249-2-21. "When it comes to low smoke and toxic gas emissions, VICTREX PEEK polymer is known to be one of the best performing polymers making APTIV film an excellent fit for aircraft insulation and other interior applications," commented Walling.

Victrex USA, Inc., a division of Victrex plc, is the sole manufacturer and supplier of VICTREX PEEK polymer worldwide. For more information on APTIV films, please call (800) VICTREX or visit the website at www.aptivfilms.com.


More from Electronic Components & Devices