Vaporizing Cannabis is One of The Healthiest Ways to Consume The Plant, But Only if it's Done Right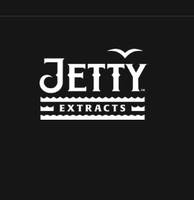 Oakland, CA ( ) February 22, 2023 -Vaporizing cannabis is one of the healthiest ways to consume the plant, but only if it's done right. That's why we're excited to announce our new line of solventless vape products.
Traditional vapes can use harmful solvents like propylene glycol and vegetable glycerin, but our new line is completely solventless. This means that there are no harmful additives, and you can enjoy all the benefits of cannabis without worry.
We've always been committed to doing cannabis right, and this is just another way that we're leading the way. Our new Solventless Vape line is available now, so head over to our website and check it out!
We are proud to announce our latest innovation: the solventless vape. This new product is the result of our relentless commitment to providing the highest quality cannabis products possible.
The solventless vape is made using a 100% pure, food-grade extraction process that preserves the plant's natural terpenes and cannabinoids. This results in a much cleaner and smoother vape experience, with none of the harshness or irritation that can be caused by solvents.
We believe that this is the future of cannabis vaping, and we are excited to offer this new product to our customers. Thanks for always supporting us as we strive to be the best in the business!
Jetty Extracts, the company known for its commitment to producing high-quality, safe cannabis products, is proud to announce the launch of its solventless vape. This new product offers all the benefits of vaping without the use of harmful solvents, making it the perfect choice for health-conscious consumers.
Contact:
Kate Weltz
Director of Marketing
Jetty Extracts
1137 57th Ave
Oakland, CA 94621
+1-818-810-7379
katie.weltz@jettyextracts.com