Valve Gate Hot Runner System offers optimized thermal profile.
Press Release Summary: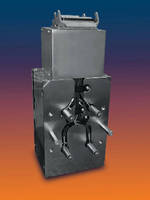 With optimized thermal heat profiles in nozzle and tip, Zenith Valve Gate Hot Runner System ensures uniform heat to prevent flow channel hot spots in sequential filling and family mold applications. System optimizes part quality and surface finish through elimination of knit lines. Available as hydraulic or pneumatic hot half, Zenith also offers front- and rear-loaded nozzle heater options and works with wide range of materials, particularly amorphous and semi-crystalline polymers.
---
Original Press Release:

New Zenith Valve Gate Hot Runner System Improves Thermal Profile



Uniform heat prevents flow channel hot spots in sequential filling and family mold applications



Madison Heights, Mich. – DME Company, a leading manufacturer of mold technologies, is introducing a new solution for molders challenged with maintaining a perfectly flat thermal profile: the new Zenith Valve Gate Hot Runner System.



The Zenith HRS provides better thermal heat profiles in the nozzle and tip – areas where uniform heat is needed to prevent flow channel hot spots. In addition to improving the thermal profile for the new product, DME also focused on optimizing the supply chain and logistics to bring the system to customers more cost-effectively and with shorter lead times.



Zenith technology comes backed by DME's industry-leading engineering support, global footprint and legacy of serviceability and responsiveness – which all work together to minimize downtime and increase productivity.



"DME is a brand you can trust, not just for innovative products like Zenith, which was tailored to meet customer needs, but for all the knowledge, technical support and world-wide resources that come along with it," said Craig Kovacic, Hot Runner Business Manager.



Using standard DME Flex manifold heaters for improved displacement of heat, the Zenith HRS is an excellent choice for sequential filling and family mold applications. Benefits include:




Improved part quality



Reduced costs



Increased part design options



Wider processing windows



Enhanced surface finish through elimination of knit lines



Available as a hydraulic or pneumatic hot half, the Zenith also offers front- and rear-loaded nozzle heater options and works with a wide range of materials, particularly amorphous and semi-crystalline polymers.



"To help our customers use our hot runner systems even more efficiently, we've been working with resin suppliers in our hot runner lab on processing new resins being introduced into the marketplace," said Kovacic. "By working together with them on technologies and processes, we're serving as a more complete partner for our customers – meeting their desire to work with fewer suppliers who can do more."



About DME

DME Company is an essential mold technologies resource to customers worldwide. Through aggressive new product development, global product standardization and a powerful combination of in-house manufacturing centers of excellence and strategic global partnerships, DME is helping customers succeed in changing times. The company's standard-setting, comprehensive product line — including hot runner systems; control systems; mold bases and components; mold making and molding supplies; and cold runner systems for elastomers — is backed by expert technical service every step of the way. DME also manufactures and sells standard tooling for the die-casting industry. Visit www.dme.net for more information.



Media: For more information, or to schedule an interview, contact Matthew Mente at:

(414) 270-3514 or mmente@trefoilgroup.com

More from Architectural & Civil Engineering Products