Validation of Processes for Custom Injection Molding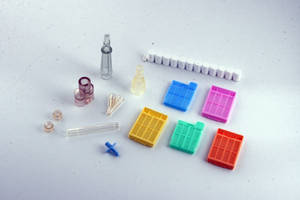 Validation of processes function is to define the method of performing and documenting process validation. This is beneficial to the customer because it provides an opportunity to prevent injection molded product from being manufactured that does not meet their specifications.

Customers usually require validation of processes when the product quality can not be verified without destroying the product itself. Validation of processes involves establishing controls for processes including:

o Criteria for review and approval

o Approval of equipment and qualification of personnel

o Use of specified methods and procedures

o Requirements for records

o Revalidation

These controls uses a combination of resources including technology, equipment, materials, and environment, personnel, production and testing methods that consistently result in a quality product. Documentation must be kept of the process validation showing the achievement of planned results and the ongoing maintenance of the procedure. If any part of the proven process is changed, the changed process must be revalidated.

Indicators to measure the effectiveness of processes that validate production processes include reduction in defect rates, PPM's (defective parts per million), validation cycle time etc.

It is typically the responsibility of the Quality Manager to ensure compliance to the validation of processes procedure, with the assistance of Quality engineering for generation of the validation protocol(s) as well as validation report. The production manager has responsibility for execution of the protocol.

All IQ, OQ and PQ exercises require a written protocol and report.
IQ (Installation Qualification) provides documentary evidence that all key aspects of the process equipment and supporting services adhere to the manufacturer's specification and the recommendations of the supplier of the equipment are suitably considered.

OQ (Operational Qualification) provides documentary evidence that the process control limits and action levels which result in product meets all predetermined requirements.

PQ (Performance Qualification) provides documentary evidence that the process under anticipated conditions consistently produces a product can meet our customer's expectations.

At Crescent Industries, the need and extent of process validation will be an agreed upon as an up front requirement. If validation is an agreed upon requirement between Crescent and the customer, our validation processes SOP outlines the minimum requirements.

For more information on Crescent Industries Quality Policy and Certifications, go to
www.crescentind.com/crescent_industries_quality.html or call 1-800-411-3844.


More from Architectural & Civil Engineering Products