Upcoming PlantPAx DCS System Release Addresses Industry Challenges Throughout Plant Lifecycle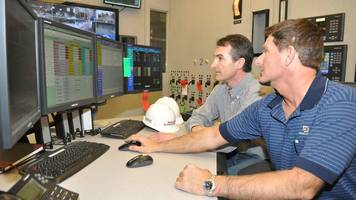 Chicago, November19, 2019 — From the control room to the board room, process system users face persistent challenges. Traditional and proprietary DCS systems are limited in their ability to modernize, which introduces risks and costs. Keeping equipment online can be difficult with limited system capabilities. Driving business improvements can be complicated and costly without access to key information.
Announced today at the Process Solutions User Group (PSUG) event, the latest release of the PlantPAx® distributed control system (DCS) drives a modern approach to solving industry challenges throughout each phase of the plant lifecycle. The release is planned for the summer of 2020.
Experience productivity gains in all areas of the plant with a simplified approach to control system strategies with PlantPAx 5.0 DCS. In this release, Rockwell Automation introduces state-of-the-art process controllers that improve scalability and skid integration as well as provide a simplified, low-cost architecture due to higher controller performance. Embedded native process objects help reduce engineering costs and drive consistency in projects. New cybersecurity capabilities and system certifications help ensure safer and more secure operations.
"We have listened to a wide range of customers, including members of our customer advisory board, who identified the key issues driving their lifecycle costs," said Jim Winter, director, Global Process Business, Rockwell Automation. "With PlantPAx 5.0, we extended the capability of our modern DCS approach and added innovative capabilities to deliver a smarter, higher performance, more cost effective, future-proofed system."
About Rockwell Automation
Rockwell Automation, Inc. (NYSE: ROK), is a global leader in industrial automation and digital transformation. We connect the imaginations of people with the potential of technology to expand what is humanly possible, making the world more productive and more sustainable. Headquartered in Milwaukee, Wisconsin, Rockwell Automation employs approximately 23,000 problem solvers dedicated to our customers in more than 100 countries. To learn more about how we are bringing The Connected Enterprise to life across industrial enterprises, visit www.rockwellautomation.com.
Media Contacts
Todd Richardson
Rockwell Automation
414.793.4470
tcrichardson@ra.rockwell.com