Universal Programmers suit device programming or IC testing.
Press Release Summary: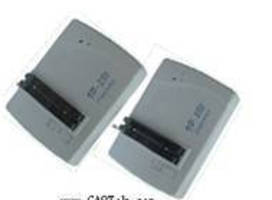 Supporting more than 6,000 and 8,000 devices, GAOVP280 and GAOVP380 universal programmers are capable of handling devices such as PROM, PLD, flash microcontrollers, as well as serial and parallel memory. They feature 48-pin ZIF socket and support 8- to 48-pin DIP package devices.
---
Original Press Release:

GAO Introduces Upgraded Universal Programmer Series



03/25/2009

Toronto, Canada - GAO Tek Inc. (www.GAOTek.com)is introducing its upgrade to the VP28B+ and VP38B+ Universal Programmers, namely, GAOVP280 and GAOVP380 universal programmers that are designed to support more than 6000 and 8000 devices respectively to meet different needs for device programming or IC testing.

The new VP280 and VP380 models are each capable of handling different devices such as various Programmable Read-Only Memory (PROM), Programmable Logic Device (PLD), flash microcontrollers, serial and parallel memory. They include a 48-pin ZIF socket and support 8-pin to 48-pin DIP package devices. The universal programmers support more than 6000 and 8000 devices respectively - 2000 more devices than their predecessors.

For more information about GAOVP280 and GAOVP380 universal programmers, please visit www.GAOTek.com or contact Sales@GAOTek.com.

About GAO Tek Inc.

GAO Tek Inc. is a leading provider of test and measurement equipment, embedded development tools, telecommunication testers, electronic measurement instruments, video surveillance, alarm and other electronic products that serve the needs of electronic professionals internationally.

For more information please visit www.GAOTek.com.

GAO Tek Inc. is a member of GAO Group, which also includes

1. GAO RFID Inc. - www.GAORFID.com
2. GAO Research Inc. - www.GAOResearch.com
3. GAO RFID Asset Tracking - www.GAORFIDAssetTracking.com
4. GAO Embedded - www.GAOEmbedded.com
5. GAO Instruments - www.GAOInstruments.com
6. GAO Comm - www.GAOComm.com
7. GAO Fiber Optics - www.GAOFiberOptics.com

Company Name: GAO Tek Inc.

Phone: 416-292-0038

More from Sensors, Monitors & Transducers