Transportable Radar Upgrade retrofits solid-state technology.
Press Release Summary: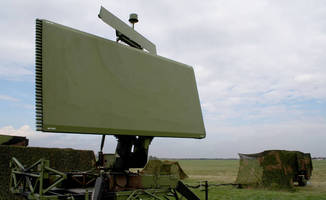 PowerMod™ AN-TPS-70 Family Radar Transmitter Upgrade Kits provide complete solid-state modulator to replace thyratron, trigger amplifier, regulator, pulse forming networks (PFN), pulse transformer, SF6 tank, and oil tank used in AN-TPS-43, 70, and 75 series air surveillance radar. Featuring pulse agility from 0–8 µsec, kits replicate original transmitter functions and provide >50,000 hr life expectancy. Upgrading retains existing interfaces and enables future interface expansion.
---
Original Press Release:
Transportable Radar Upgrade Replaces Obsolete Parts with Solid-State
A new series of AN-TPS-70 family transportable radar transmitter upgrade kits that replace all outdated components with solid-state components is being introduced by Diversified Technologies, Inc. of Bedford, MA.

DTI PowerMod™ AN-TPS-70 Family Radar Transmitter Upgrade Kits deliver a complete solid-state modulator to replace the thyratron, trigger amplifier, regulator, pulse forming networks (PFN), pulse transformer, SF6 tank, and oil tank used in the AN-TPS-43, 70 and 75 family of air surveillance radar. Featuring enhanced pulse agility from 0-8 µs, the upgrade kits replicate the original transmitter functions and provide > 50,000 hours life expectancy.

Incorporating a modulator with a solid-state series-switch design, benefits of DTI PowerMod™ AN-TPS-70 Family Radar Transmitter Upgrade Kits include retaining existing interfaces, potential for future interface expansion through Ethernet, PLC control with circuit board high-speed fault detection, built- in self-diagnostics, touch-screen interface, simplified turn-on procedure, and control board access from outside of the transmitter cabinet.

DTI PowerMod™ AN-TPS-70 Family Radar Transmitter Upgrade Kits are priced from $750,000.00 up. Kits are also available for other radar systems.

For more information contact:
Diversified Technologies, Inc.
Michael A. Kempkes
VP of Marketing
35 Wiggins Ave.
Bedford, MA 01730-2345
(781) 275-9444 x211 
FAX (781) 275-6081
e-mail: kempkes@divtecs.com
www.divtecs.com
More from Electronic Components & Devices