Transmitters increase productivity and provide high accuracy.
Press Release Summary: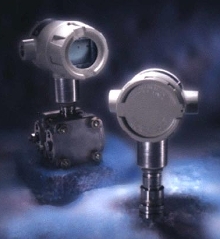 ST 3000® Lifetime Transmitters(TM) for pressure measurement offer ±0.0375% accuracy, 0.01% stability per year, 400:1 turndown, and MTBF of 470 years. STT 3000 Lifetime Transmitters(TM) are offered for temperature measurement. DocuMint® calibration and asset information software allows users to auto-populate database with information about their field instruments, cutting hours of data entry.
---
Original Press Release:

Honeywell Introduces New Field Instrument Solutions for the Process Industries


Lifetime Transmitter(tm) Delivers Industry's Best Specs, Lifetime
Warranty

Phoenix, Arizona, June 18, 2002 - Honeywell [NYSE:HON] Automation and Control Solutions announced today that its Industrial Measurement and Control (IM&C) business has introduced key new field instrument solutions that will help users reduce maintenance costs, maintain high uptime, and improve productivity. These solutions support IM&C's goal of delivering value through best-in-class products, integrated
instrumentation solutions, and services that provide lowest cost of ownership. New solutions include ST 3000® Lifetime Transmitters(tm) for pressure measurement, STT 3000 Lifetime Transmitters(tm) for temperature measurement, and a new productivity-enhancing feature for the Honeywell DocuMint® calibration and asset information solution.

Honeywell's ST 3000® Lifetime Transmitters(tm) for pressure measurement lead the industry in:
- Accuracy - +/-0.0375% for the life of the transmitter; this
unsurpassed level of accuracy provides tighter control that can lead to increased profits
- Stability - 0.01% per year for the life of the transmitter; this industry-leading stability results in fewer calibrations and reduced maintenance costs
- Reliability - Actual field Mean Time Between Failure of 470 years; this field-proven level of reliability can free up the maintenance staff for other pressing projects
- Rangeability - 400:1 turndown; the industry's broadest rangeability enables operation with fewer instruments and reduced inventory costs
- Limited Lifetime Warranty - 15 years; the industry's best field
instrument limited lifetime warranty offers added peace of mind.

"Honeywell's Lifetime Transmitters(tm) for pressure are in a class by themselves," said Marc Duvall, Vice President and General Manager of Honeywell Industrial Measurement and Control. "With the highest levels of stability, accuracy, and reliability, these transmitters can drive down customers' costs and will continue to deliver results year after year."

Honeywell has also introduced Lifetime Transmitters(tm) for temperature measurement. These highly accurate, stable, and reliable instruments offer a 15-year limited lifetime warranty the only such warranty on temperature transmitters available today.

In addition to the new transmitters, Honeywell also unveiled a new feature for its DocuMint® Solution that allows users to auto-populate the DocuMint database with information about their Honeywell field instruments. Using this feature is as simple as selecting the right Honeywell model number and clicking a button. This feature cuts hours of data entry, saving users time and money.

"Honeywell's field instrumentation solutions are becoming more closely tied to advanced software applications and information management technology," said Duvall. "Integration of field device information with DocuMint is one of many steps Honeywell is taking in developing an all-encompassing automation solution that integrates asset management, process control, abnormal situation management, and business optimization."

Automation and Control Solutions is a US$8 billion global leader in providing product and service solutions to create efficient, safe, and comfortable environments and help business and industry improve productivity and profitability. It comprises four businesses: Industry Solutions; Service; Security and Fire; and Control Products. ACS offers heating, ventilation, humidification and air-conditioning equipment controls, security and fire alarm systems, home automation systems, energy-efficient lighting controls, and building management systems and
services. It also provides automation systems, advanced software
solutions, and value-added services used in a variety of industries. ACS is also a global supplier of sensors, switches, and control products for industrial applications.

Honeywell Control Products includes four businesses: Industrial
Measurement and Control, Embedded Controls, Environmental Controls, and VCSEL. For more information about the Industrial Measurement and Control business, access http://honeywell.com/imc.

Honeywell is a US$24-billion diversified technology and manufacturing leader, serving customers worldwide with aerospace products and services; control technologies for buildings, homes and industry; automotive products; power generation systems; specialty chemicals; fibers; plastics; and electronic and advanced materials. Honeywell employs approximately 115,000 people in 95 countries and is traded on the New York Stock Exchange under the symbol HON, as well as on the London, Chicago and Pacific stock exchanges. It is one of the 30 stocks
that make up the Dow Jones Industrial Average and is also a component of the Standard & Poor's 500 Index. Additional information on the company is available on the Internet at www.honeywell.com.

This release contains forward-looking statements as defined in Section 21E of the Securities Exchange Act of 1934, including statements about future business operations, financial performance and market conditions. Such forward-looking statements involve risks and uncertainties inherent in business forecasts as further described in our filings under the Securities Exchange Act.

ST 3000® and DocuMint® are registered trademarks and Lifetime
Transmitter(tm) is a trademark of Honeywell International Inc.

Honeywell Industrial Measurement and Control
16404 N. Black Canyon Highway
Phoenix, AZ 85053
1-800 223-8947


More from Electrical Equipment & Systems